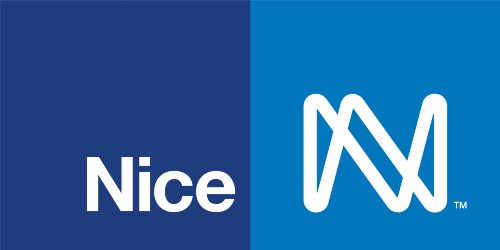 Nice/Nortek Control is set to release an extensive offering, created specifically for builders, at NAHB IBS 2022, February 8-10 in Orlando, Fla. The new Builder Services program will provide builders a technology solution for every project, strengthened by award-winning support throughout their development process, the company explains.
Every builder, whether they are working on single/multi-family homes, production, luxury, or commercial projects, can now provide end-users with a full range of smart solutions in access, control, entertainment and security from a single source, according to Nice/Nortek Control.
"The Nice/Nortek Control builder services team is going 'all-in' by taking our award-winning programs and products to a new, unprecedented level for the builder and integrator community," says Richard Pugnier, vice president of marketing at Nice/Nortek Control.
"In a manner that no other company can claim, we are delivering the most complete range of smart solutions extending from the front gate through the entire home, building and community. Along with our portfolio, we offer advanced builder programs with unmatched partner support and enablement from our dedicated Builder Services Team. This 'all-in' approach gives our partners the competitive edge when it comes to providing today's leading smart homes to their clients."
IBS 2022 will also be the first time the company is exhibiting under the Nice/Nortek Control brand following the recent acquisition in October 2021.
Nice/Nortek Control Booth to Demo Elan Integrations Including Nice Sunshade Compatibility
Exhibiting at booth W5571 of the Orange County Convention Center, Nice group is a global manufacturer of smart home and automation solutions. Defining its new era of integration, Nice/Nortek Control will demonstrate the first compatibility between Elan control systems and Nice sunshade solutions to further assist dealers as a one-stop shop.
Other new solution offerings include Elan control systems integration with the 2GIG EDGE panel, Moen Flo and Phyn water leak detection, TED energy-efficiency monitoring, and Broan/NuTone Overture indoor air quality (IAQ) control. Combined, these new additions further advance Nice/Nortek Control initiatives to help builders create healthier and safer homes.
The company will also announce winners of its inaugural Nice/Nortek Control Builder Awards, with more than 20 recipients to be announced at IBS on Thursday, February 10.
"We are thrilled to be heading to IBS with all-new expanded services, products and builder awards to support our current and potential partners with a 360-degree approach," says Bret Jacob, director of builder services at Nice/Nortek Control.
"It's been exciting to see our growing number of builder partners achieve success in the smart home arena, and we challenge all builders to go 'all-in' with our team and Nice/Nortek Control at IBS. We believe incorporating the infrastructure for smart home and entertainment technology should be a standard feature for every builder."