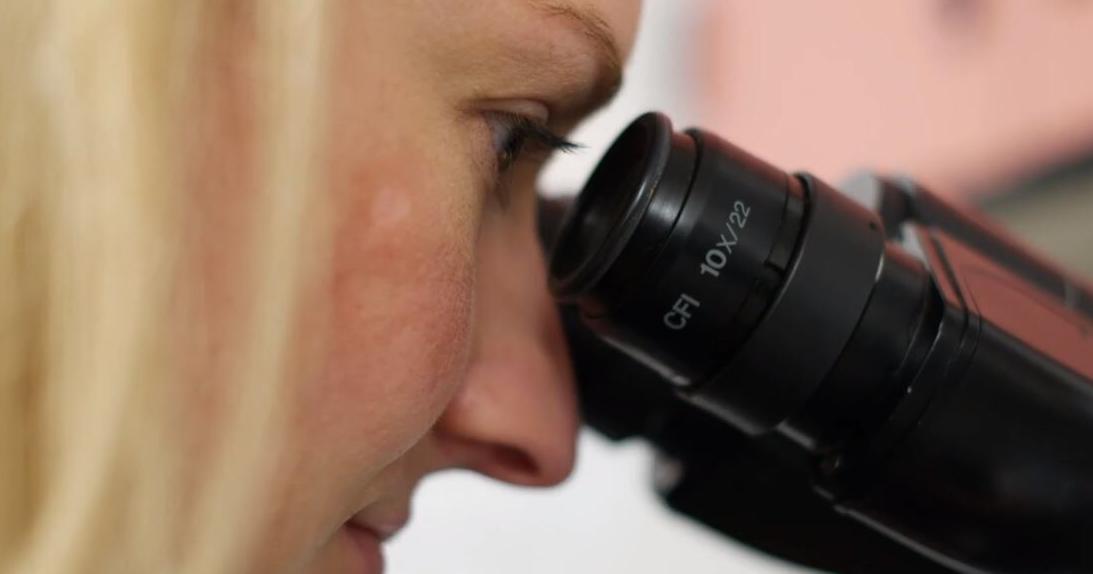 REGIONAL—Marty Guthmiller recalls the date Orange City Area Health System held its first community briefing video to provide information on the emerging coronavirus pandemic: March 19, 2020.
"That was a bit of a somber one," said Guthmiller, the hospital's chief executive officer. "Part of our purpose was to try to provide some level of assurance."
What he didn't know at the time was that it was just the first of more than 100 such briefings the Orange City facility would release over the next two years as COVID-19 swept across the globe.
Hospitals in N'West Iowa — like medical facilities around the world — were at the front lines of the emergency. They had the unenviable task of figuring out how to keep caring for patients while complying with public health disaster measures and keeping up with a nonstop stream of guidance being released as the full scope of the pandemic unfolded.
"There's no doubt that we were tested at every level, medically, of course, but also emotionally and psychologically," Guthmiller said.
"There's no question that the misinformation that was out there, the politicization of what was out there, made it hard. One of our key things was to try to pierce through that. That's one of the reasons why we did our periodic briefings."
Glenn Zevenbergen, CEO of Hegg Health Center in Rock Valley, also acknowledged the added burden the facility had to bear when it came to complying with pandemic restrictions and occasionally dealing with negative feedback regarding those rules.
"What people need to understand is that those of us in health care didn't ask for any of these rules either. Frankly, we don't like the loss of control either. It makes taking care of residents and patients far more difficult," he said.
Two years since the emergence of the pandemic, the introduction of COVID-19 vaccines and antiviral treatments have helped curb the virus' spread and its severity in people infected with it.
Visible signs of the pandemic in public, such as wearing face masks and social distancing, have mostly faded away in N'West Iowa. Hospitals in the region likewise have returned to a state of relatively normal operations as COVID-19 cases have subsided. However, some pandemic-inspired measures persist to keep patients safe.
"In health care, we have always had that — we don't want to spread any germs. We want to make sure that we create a safe environment for our patients and staff and visitors," said Ben Davis, CEO of Osceola Regional Health Center in Sibley.
"We had a lot of those things in place. There are things that we did to go above and beyond to make sure that we didn't have a true outbreak in our community or in our hospital."
Registered nurse Darlene Jurgens, licensed practical nurse Tami Ackerman and registered nurse Tricia Van Wyke are among the staff at Osceola Regional Health Center in Sibley that have been caring for patients throughout the coronavirus pandemic.

Photo submitted

In particular, Davis noted how wearing masks during the pandemic was a factor in reducing spread of the virus and that donning the coverings is likewise effective in halting transmission of influenza and other respiratory illnesses.
"That's maybe what we should do in general is, if I'm coughing or have a respiratory illness, I should just wear a mask. Really, it's preventing the spread of whatever illness that is to other people," Davis said.
He also praised how the hospital's housekeeping staff kept the facility a sanitary space for employees and patients throughout COVID-19.
At Hegg Health, the staff carried on regular functions throughout the pandemic while still adapting to pandemic regulations and following standard infection control precautions.
"We are sometimes asked, 'Are things back to normal?' What is 'normal' for us can be what is considered 'not normal' from a community perspective," said Cassandra Schafer, Hegg Health's director of marketing and community relations.
"If the question of being 'back to normal' means: Are we taking care of people with chronic and acute illnesses, including cancer, injuries, heart issues, diabetes, flu and other viral illnesses — then the answer is 'yes.' The absence or decrease of COVID is not the absence of important work."
On the other hand, Zevenbergen noted a new departure from normal at the facility: staffing turnover.
"Many have walked away from health care over the past two years. There are lots of reasons for that, but the pandemic certainly put an enormous amount of stress on front-line caregivers. In particular Hegg is looking for more staff to care for our nursing home residents in Whispering Heights, our long-term care center," he said.
At the Orange City hospital, Guthmiller said government safety restrictions for the campus' senior care facilities still are in place. Masking guidelines in the rest of the campus, meanwhile, have relaxed from what they were at the height of the pandemic and are closer to what they were in pre-COVID times.
"Not totally there yet but closer to that," he said. "A new normal might be some enhanced masking as an example, but not back to where you never see a mask in the hospital. That's probably a thing of the past too."
He also pointed to permanent physical changes at the hospital the pandemic prompted, such as the installation of air filtration and ultraviolet cleaning systems that help disinfect rooms within the building for staff and patients.
Although the past couple of years were difficult for hospitals in the region, staff at the facilities stayed committed to serving patients as best they could.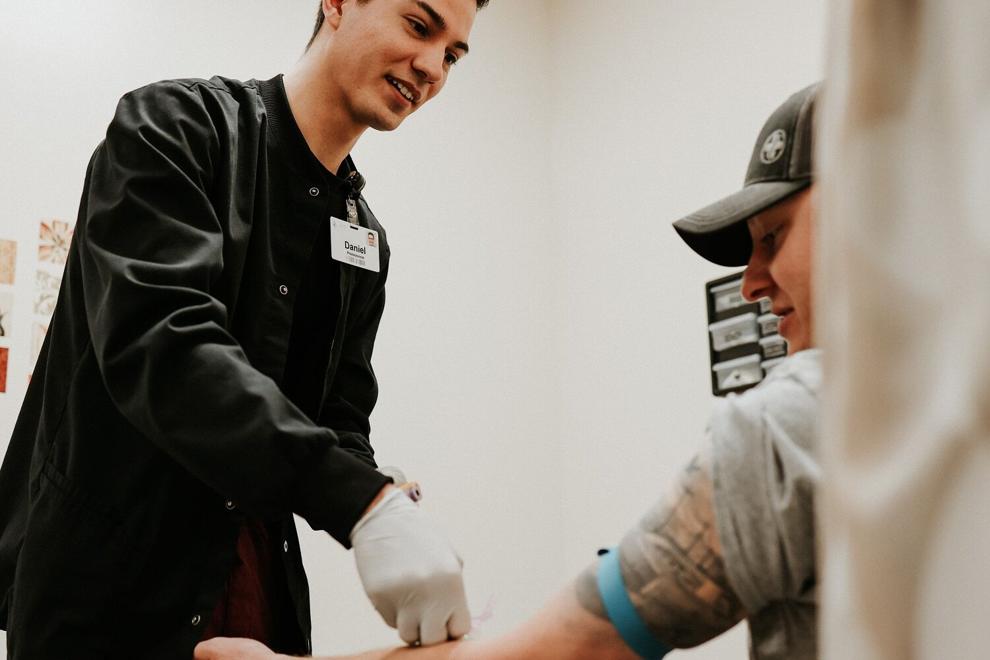 Daniel Kooiker, a laboratory technician at Hegg Health Center in Rock Valley, draws a patient's blood.

Photo submitted

"Health care remains an incredibly important mission and finding inspiration in helping others navigate their own personal health-care struggles remains a noble endeavor," Zevenbergen said. "Creating a positive story for those we serve is inspirational to me. We have an aging population, and we are called to serve them."
Guthmiller said he always will remember how resolute the Orange City hospital staff was in the early days of the pandemic.
"One day up on the hospital floor particularly comes to mind. They just said, 'Let's just get after it. Let's go take care of the people. Let's stop talking and just go do it," Guthmiller said. "I was incredibly impressed with that."
Davis said the team at Osceola Regional Health Center found inspiration in the knowledge that their patients were people from their own communities.
"What's great about our communities is that people know each other," he said. "People know our nursing staff and our providers and can share a relationship."