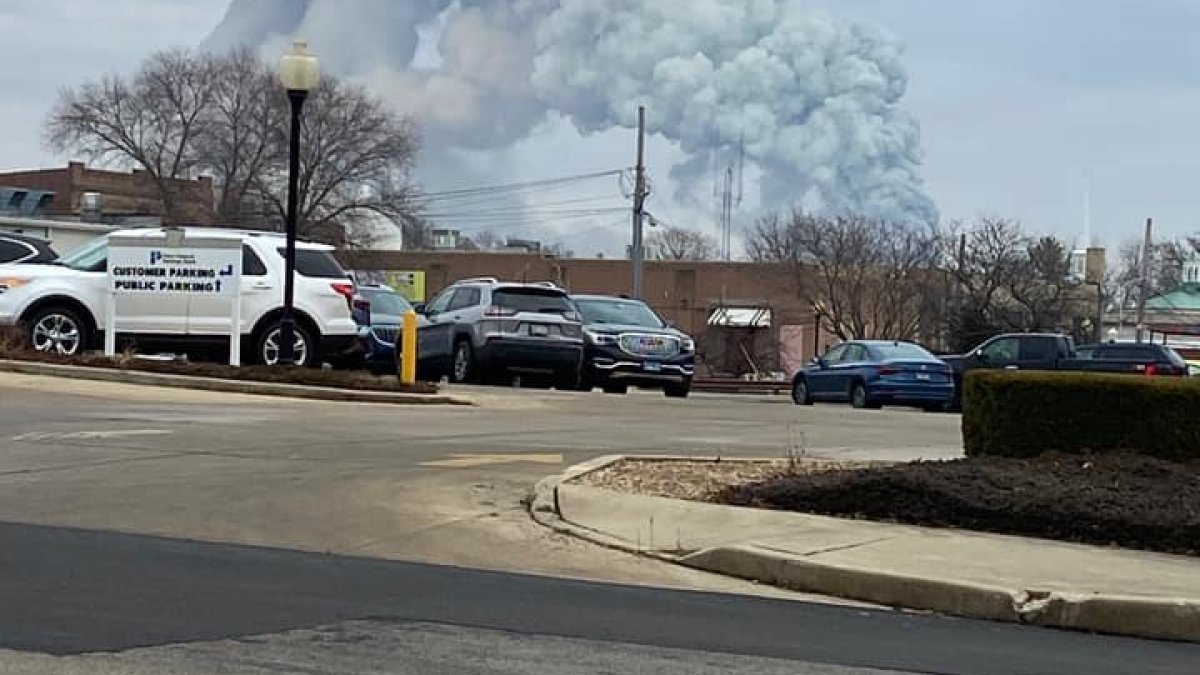 LaSalle officials are telling residents not to touch a green-colored substance that was released into the area during a massive fire at a chemical building in the southwest Chicago suburb.
According to LaSalle police, an "oxidizer" that appears green color was released during a fire at a and explosion at the Carus Chemical plant Wednesday morning.
"Do NOT touch this substance," the LaSalle Police Department wrote in an alert to residents. "If you see this substance near or on your residence it can be deactivated."
The department said residents will need a mixture of one gallon of water, one gallon of peroxide and one gallon of vinegar.
"At this time, we are asking that LaSalle residents continue to shelter in place," the department wrote.
Emergency crews are on the scene in LaSalle County after a large, 4-alarm fire was reported at a chemical plant in the area, officials have confirmed.
An "explosion" was reported around 9 a.m. Wednesday near the Carus Chemical plant at 1500 8th Street in LaSalle, located about 80 miles southwest of Chicago.
According to police, the explosion occurred in a shipping container in the shipping department.
City officials released a statement about the incident, telling residents living nearby "to please shelter in place."
LaSalle police said the fire, while under control, is still active.
According to authorities, no injuries have been reported, and employees were able to evacuate safely.
Photos and video from the scene show large flames bursting out of a heavily damaged plant and massive clouds of smoke billowing across the sky, traveling near what appears to be homes and businesses.
A report from the NewsTribune in LaSalle County says that in August, Carus, a "family-owned manufacturer that provides products and services used globally for water treatment, wastewater, air purification and soil remediation," announced a $20 million expansion of its manufacturing plant.
According to the report, the plant was to be modernized, and have a "higher capacity for production. Construction work as part of the expansion was expected to be completed by the end of the year.
This story will be updated as more information becomes available.