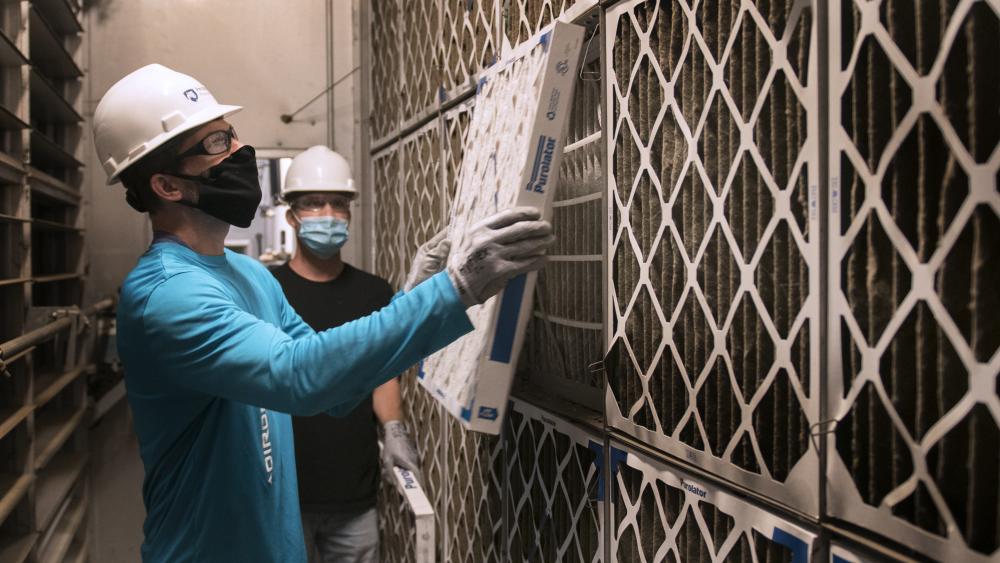 UNIVERSITY PARK, Pa. — As a new semester begins and students return to Penn State's campuses, the Office of Physical Plant (OPP) continues its University-wide effort to manage ventilation throughout campus facilities and closely monitor indoor air ventilation recommendations related to COVID-19 and its many variants, including omicron.
The health and safety of the University community is paramount, and OPP continues to carefully monitor facilities to align with Centers for Disease Control and Prevention guidance, as well as that of ASHRAE (American Society of Heating, Refrigerating and Air-Conditioning Engineers) and the Pennsylvania Department of Health. 
Over the course of the last two years, OPP has conducted a comprehensive inventory of University facilities and upgraded air filtration in thousands of indoor spaces by introducing higher-rated filters. Wherever feasible, OPP will continue to provide increased building ventilation that exceeds code minimums to follow expert guidance.  
Current indoor air ventilation documentation for the spring 2022 semester can be found on the Penn State Environmental Health and Safety website, under COVID-19 General Resources. Please keep in mind that indoor air quality is only one of the many COVID-19 mitigation measures enacted at Penn State, including required indoor masking, robust testing protocols and on-campus vaccine availability, among others.