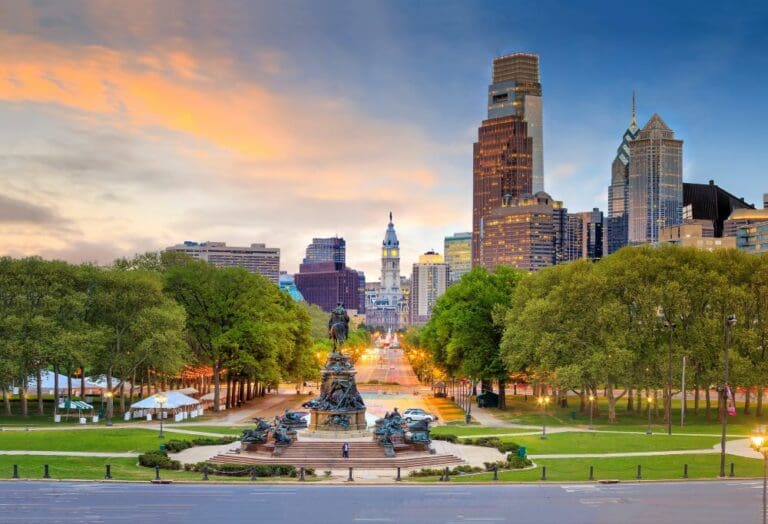 The weapons screenings will be conducted randomly on campus by school safety officers, usually in the morning.
Philadelphia, Pennsylvania – Sixth, seventh, and eighth graders at Philadelphia schools will now be periodically screened for weapons.
The change in policy, which went into effect on Monday, was announced on Thursday in a letter to parents, reports Chalkbeat Philadelphia. The new security measures are being implemented in response to the recent increase in gun violence and weapons found at the city's middle school campuses.
All sixth, seventh, and eighth graders in the district will be screened with metal detectors at least once before the end of the academic year, reports 6ABC. The screenings will be conducted randomly on campus by school safety officers, usually in the morning.
District officials say the screenings will happen at about six schools per day at middle schools and elementary schools with middle grades, reports Fox29. Students will have the opportunity to discard their weapons or inappropriate items before they are screened.
Students who refuse to be scanned for weapons will be referred to campus leaders, and weapons found during the searches will be confiscated. Weapons banned by the district include firearms, pellet or BB guns, knives, edged tools for cutting, nunchaku, brass knuckles, stun guns, mace, or any other object that's used to inflict serious bodily injury, reports Chalkbeat. The new policy will affect 71 campuses.
It hasn't been determined yet if the district will continue the new weapons screening policy in the fall.
In 2020, guns killed more U.S. children and teens than car crashes, drug overdoses, or cancer. Additionally, gun-related deaths among all Americans went up 13.5%, totaling 45,222 deaths. The change was largely driven by firearm homicides, which saw a 33.4% increase. Homicides made up the majority of firearm deaths among children and teens, and most who were killed by guns were 14 and older.
Other districts that have implemented new weapons screening policies and/or have purchased new metal detectors include Broward County in Florida, and Winston-Salem/Forsyth County in North Carolina.