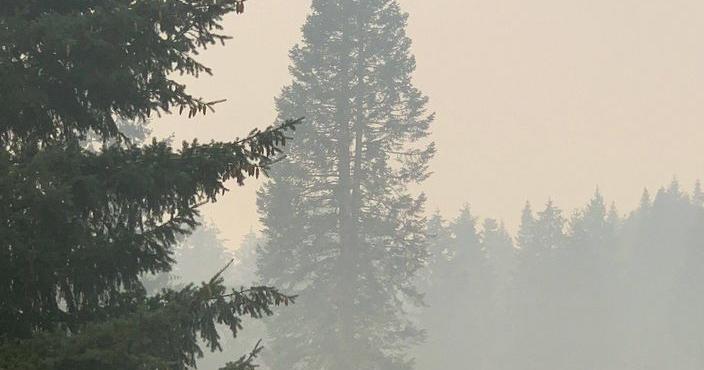 BENTON COUNTY, Wash. — The Benton County Clean Air Agency is warning people of extreme air quality levels in the area over Labor Day weekend after numerous wildfires. The Air Quality Index is forecasting Moderate levels through the weekend and into the following week. 
Pollutants are being measured as smaller than 2.5 microns. Wind forecasts should prevent worsening conditions, but this could change. 
These pollutants can cause a runny nose, burning eyes and aggravated diseases and conditions. If it's smoky outside, stay indoors as much as you can. Use an indoor air filter or set your air conditioning to recirculation to improve air quality inside. 
Fire danger is still Extreme for Benton County.