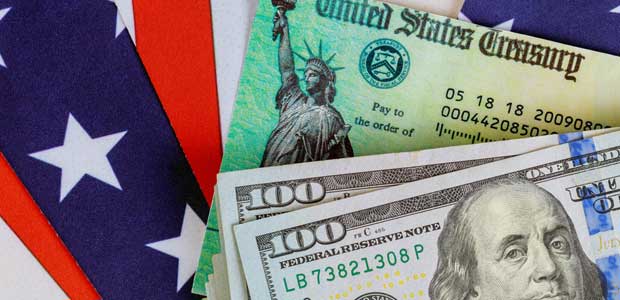 President's FY2024 Budget Includes $12 Billion for EPA
The budget includes funding for environmental justice and climate change.
By Alex Saurman
Mar 10, 2023
The Biden-Harris administration released the Fiscal Year (FY) 2024 budget this week, which requests $12.083 billion for the EPA, according to the agency.   
These funds will go toward multiple aspects of EPA work. Let's look at just a few.
The highest funding outlined in the EPA's news release is for fighting climate change. A total of $5 billion will be used for this work, which includes lowering greenhouse gas emissions.
More than $4 billion, the second-highest amount of funds listed, is being reserved for water infrastructure. An additional $219 million will be for grants focused on lead, ranging from reducing the amount in drinking water to testing schools to replacing pipes.
The budget will also provide $1.4 billion "to improve air quality and reduce localized pollution, reduce exposure to radiation, and improve indoor air for communities across the country," EPA said.
An additional $1.8 billion—or an estimated more than 10 percent of the budget—will be for environmental justice programs and work, a topic EPA Administrator Michael S. Regan mentioned in detail in the news release.
"Importantly, the Budget also supports our work to center environmental justice across all of the Agency's programs, ensuring that no family, especially those living in overburdened and underserved areas, has to worry about the air they breathe, the water they drink, or the environmental safety of their communities," Regan said.
In addition to these, the budget will also include:
$350 million for the Superfund program
$246 million for enforcement
$215 for the Brownfields program
$170 million for work on PFAS pollution
$130 million "to build core capacity to implement the Toxic Substances Control Act."
This fiscal year's budget for EPA is $1.9 billion million higher than FY2023's budget.

Alex Saurman is the Content Editor for Environmental Protection.