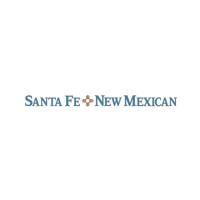 With the highly contagious COVID-19 omicron variant expected to peak in Santa Fe County in the coming days or weeks, city government officials are readying contingency plans in case a significant number of employees test positive for the virus.
Though focused on proactive measures to keep city employees from catching the virus, Mayor Alan Webber said he also understands the need to have a backup plan in case city services start to suffer.
"If you can anticipate a crisis, it isn't a crisis anymore; it is a problem you can address," he said.
The virus has had a tragic impact on the city's workforce: Five employees have died from COVID-19, three of them in the Transportation Department.
Community Health and Safety Director Kyra Ochoa said the city has been convening meetings with department heads to discuss staffing issues since the start of the pandemic. But more recently, Ochoa said Brian Williams, director of emergency management and safety, has been working with leaders on a unified crisis management plan in case a significant number of employees test positive and have to quarantine.
Ochoa said the city has plans in case staffing drops sharply.
"We're pretty confident that faced with staffing shortages we will be able to continue to offer essential services to the people of Santa Fe," she said. "Thankfully we have't gotten there yet but it's definitely on the top of our minds and attention."
The omicron variant, which is now the dominant COVID-19 variant globally, is believed to be at least
10 times more contagious than previous strains and is responsible for 98 percent of new cases worldwide. Another omicron subvariant is gaining steam in Denmark and is reportedly more contagious.
While nationally and across New Mexico, positive rates of the omicron variant continue to trend downward, Santa Fe also might not yet have reached its peak , Ochoa said.
Dr. David Scrase, acting secretary of the State Department of Health, said during a news conference Wednesday he expects the spike to subside statewide around the start of spring.
When asked how city officials expect a spike to affect public safety services, Ochoa said the county and city share a mutual aid agreements between their law enforcement and emergency response agencies. She added, the Santa Fe Police Department also has an internal policy to ramp up staffing, using officers who typically wouldn't be in the field to respond to critical calls.
Assistant fire Chief Phil Martinez said the fire department has an emergency plan, but has not had to implement it during the pandemic.
If there is a vacancy, he said other firefighters typically work additional overtime hours to cover the gap.
"We have never 'downed a truck' or anything like that through this whole thing," he said.
Webber said he believes both the police and fire departments have a "well-tested" protocol for staffing shortages but if there is any reasonable concern, it might be with the county-run Regional Emergency Communication Center.
The entity fields calls for both the city and county emergency services and has dealt with a staffing shortages as high as
56 percent in recent months.
"That is the point of entry when people dial 911, and that can be a choke point for handling public safety calls," he said. "The processes for the police and fire department[s] are really strong and well developed … the concern for me is making sure we have people staffing up to take calls from the public."
Bernard Brown, the communications center director, said in a statement the entity has taken "every step in preventative measures" by locking the office to staff only and expanding disinfecting measures. Brown added, the county contracted with a temporary employment agency to bring in workers with previous experience working for the center.
The city has also already requested most employees work from home and to virtually hold meetings, if possible. Newly hired city employees will have to provide proof of vaccination to be hired, while current employees can either provide proof of vaccination or undergo weekly testing.
The city has also ordered over 30,000 KN95 masks to hand out to employees.
"I think we are in a place where we are not focused on how many people will get it, but focused on what we can do to ensure as few employees get it as possible," City Manager John Blair said.