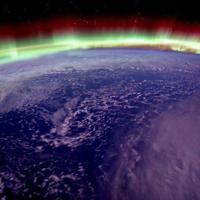 Professor David E. Thompson traveled to Hungary and Austria last month with his cohort Ilona Petrikovics from the Sam Houston State Department of Chemistry. The purpose of their journey was to create a study abroad program that will enrich courses for students at SHSU.
"This will give our students the opportunity to step outside their comfort zone, and explore both the roots of chemistry and what is being done that is groundbreaking," said Thompson. The course will initially serve ten to twenty students, with a goal of thirty students once the program is well established.
Hungary and Austria have both been greatly impacted by the empires that have controlled them over centuries of conflict. Their landscapes and industries have been influenced by ancient methods and modern technology while maintaining their own unique cultures. Both are home to historically renowned doctors and scientists, as well as those who are shaping science and medicine today.
 Professor Petrikovics is a native of Hungary. She and Thompson were hosted by professors and students at The University of Pecs and The University of Szeget. They also met with post-doctoral students in those regions who have completed research projects at SHSU.
 They first visited the Zsolnay Museum and Ceramics factory in Pecs, where pottery and ceramic tiles have been made since the 1700's. At the University of Pecs, they toured the botanical garden and chemistry department. This area of Hungary is supported by industries directly related to chemistry; uranium mines, breweries, leather working establishments and ancient vineyards rely heavily on chemists and scientific principles to produce products and improve production practices. 
Thompson and Petrikovics then traveled by train to Budapest to visit a museum dedicated to Ignaz Semmelweis, a renowned Hungarian physician who discovered the connection between infant mortality rates and proper handwashing in the 1800's. His work was pivotal in the creation of antiseptics and the methods for disinfecting delivery rooms in obstetrical clinics. Although he was able to lower the death rates of mothers and newborns in his own hospital, the rest of Europe took years to adopt his methods.
"This helps students understand how ideas change in the scientific community, and to reflect on how difficult it is for established ideas to be changed," said Thompson.
 At the University of Budapest, they met with professors of chemistry and pharmacy, and were able to tour their labs. One of their local tour guides, Kristof Kovacs, is now an executive for a pharmaceutical company in Hungary. Kovacs was one of five post-doctoral students that led research projects at SHSU in the past.
At another university they visited in Eger, a large part of their scientific study is the chemistry of wine and the analysis of grapes, and how those relate to fungus and bacteria. The university produces wine as a research project to understand and improve the science of growing grapes and producing wine.
"The mission of the university is to help local farmers through active research," said Thompson. The chemistry of of fighting fungus in grapes provides an understanding that can be directly related to emerging diseases in humans. This science helps develop cures," said Thompson.
The University of Szeged was another important part of the tour. Maria Deli, program cohort and biophysics professor in the pharmacy department, is conducting experiments on how drugs move across the blood-brain barrier. Their team is creating new medicines in nanoparticle form. Providing faster pain relief is just one example of this groundbreaking science.
The Szeged Biological Research Center is where Kati Kariko worked as a post -doctoral fellow after earning her Ph.D. at the university. Kariko and her work in the field of mRNA helped formulate the foundations for both Pfizer and Moderna COVID-19 vaccines.
The next part of the tour was to Austria to visit the University of Vienna and Hallstatt. Their driver and guide was Lerond Kiss. Kiss was a post-doctoral researcher at SHSU for two years.
This portion of their trip focused on the science of preservation. For the study abroad program, students visiting this area would also gain an understanding of geochemistry. The salt mine in Halstatt was once a deposit deep under the ocean that was pushed above ground by the movement of tectonic plates. The resulting mine has had a profound impact on the health and the wealth of the region for 7000 years.