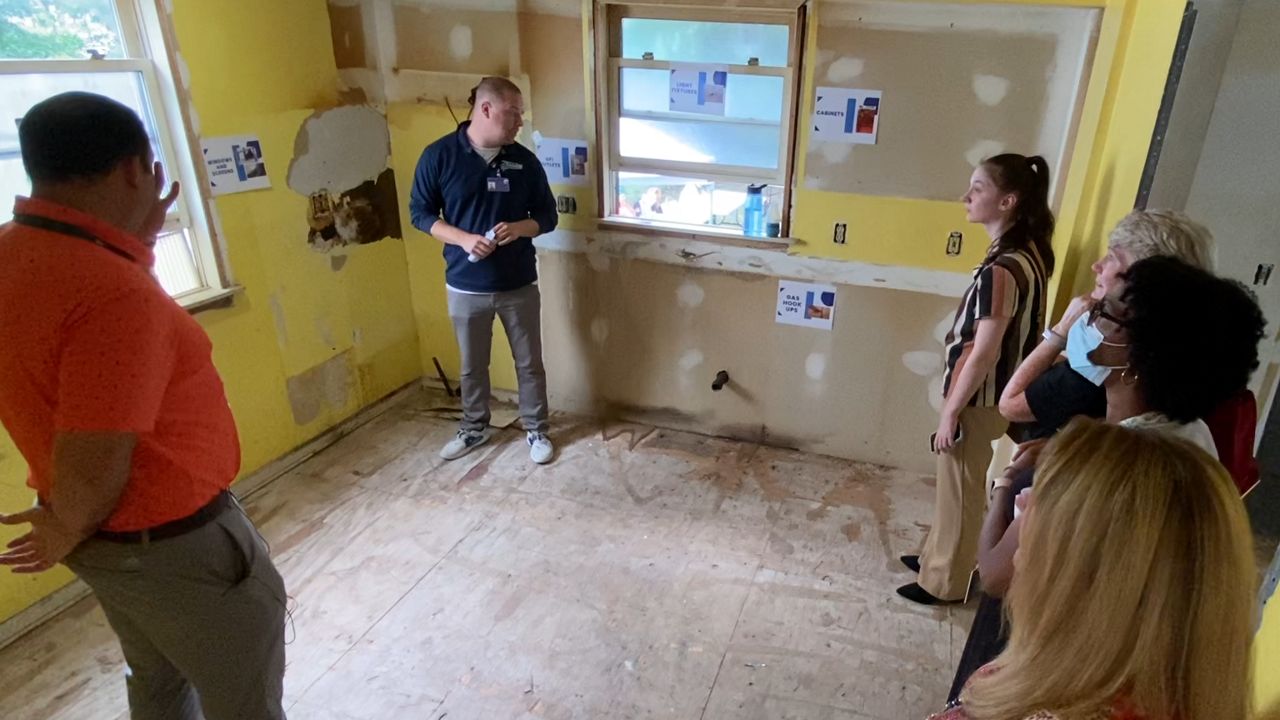 Syracuse Director of Code Enforcement Jake Dishaw said a window or fan and proper cleaning can help prevent mold from growing in a steamy bathroom. It was one of the many tips he provided at the Healthy Housing 101 Open House held on Baker Avenue in the city.
"We're in our identified high-risk area for lead paint enforcement," Dishaw said. "Healthy Housing 101 is all about awareness and education for neighbors, tenants, constituents, neighborhood groups, teaching everybody what to look out for and how to maintain a healthy home."
People were able to take a guided tour through a home with open code violations to learn about the issues, how to fix them and who is responsible for them.
What You Need To Know
The Syracuse Division of Code Enforcement hosted a Healthy Housing 101 Open House on Tuesday
City residents had the chance to tour a house with open code violations, learn about the issues and how to prevent them
The Syracuse director of code enforcement encourages residents to reach out if they suspect an issue with their property
"We're gonna talk about window components, window sills, window troughs, what to look for, chipping and peeling paint," Dishaw said of the issue of lead in homes.
Another big issue is smoke detectors.
Dishaw said smoke detectors must be in every bedroom, located outside of every bedroom and on every level of a home.
"Some tenants we talk to will say, 'Well, I only pay a few hundred dollars a month in rent, so I didn't know I could complain about this.' Everybody deserves a safe and healthy home, no matter if you own, rent, no matter your income level, education level. So that's another thing that we're trying to educate people on," he said.
Nicole Broadnax of Syracuse said the tour was insightful.
"I'm looking to own my own home in the future so I need to know everything that there is to know about what could wrong in your home and all the different things," said Broadnax. "There's a lot of different things…it might very small, an outlet going up in flames from the blow dryer, anything of that nature that you want to be aware of."
Dishaw said it's also important to keep a property cleaned and maintained so rodents don't come in, as they can cause more issues. He said residents who are tenants can ask codes enforcement to come and look at a potential lead hazard.