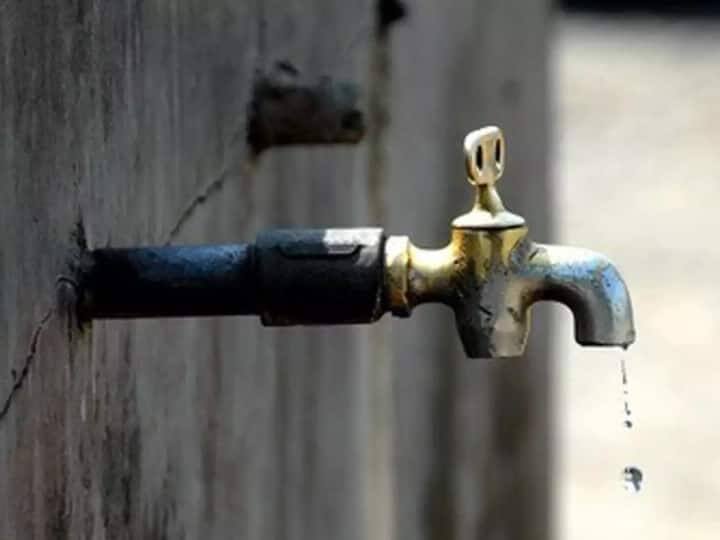 Hyderabad: The drinking water supply in several areas of Hyderabad will be disrupted due to repairs to freshwater supply lines. Hyderabad Metropolitan Water Supply and Sewerage Board (HMWSSB) announced that the water supply in various parts of the city would be disrupted for 24 hours starting from 6 AM on June 1, to 6 AM, Thursday, June 2, 2022. 
The HMWSSB said that there were water leaks to the 1,200 Mm Dia Psc Pure Water Gravity Main Pipe from Singapur to Khanapur connected with Singur Phase-3, which supplies freshwater to Hyderabad. The water board will undertake repair works at three places near Shankarpalli to fix them.
Also read| Telangana Labour Minister Malla Reddy's Convoy Attacked During Reddy Community Meeting
Water Supply To Be Disrupted In These Areas
As per ABP Desam reports, water supply will be hit in areas including Manikonda, Kokapet, Gandipet, Narsingi, Manchirevula, Huda Colony, Puppalaguda, BHEL LIG, Taranagar, Gangaram, Chandanagar, Gopanpalli, Gulmohar Park, Papireddy Colony, Nallagandla, Netajinagar, Tellapur, Vattinagulapally, Nehru Nagar, Chintalabasti, Vijayanagar Colony, Mallepally.
Because the city's water supply would be disrupted, HMWSSB authorities have recommended that residents use water sparingly to avoid inconvenience.
HMWSSB was established on 1 November 1989, in Hyderabad. It looks for the supply of water to the household and sewerage services of the city. The water board also plays a pivotal role in the supply of potable water, including planning, design, construction, maintenance, operation & management of the water supply system.
(With inputs from ABP Desam — It is a Telugu platform of ABP News. For more news, commentary and latest happenings from two Telugu states, follow https://telugu.abplive.com/)