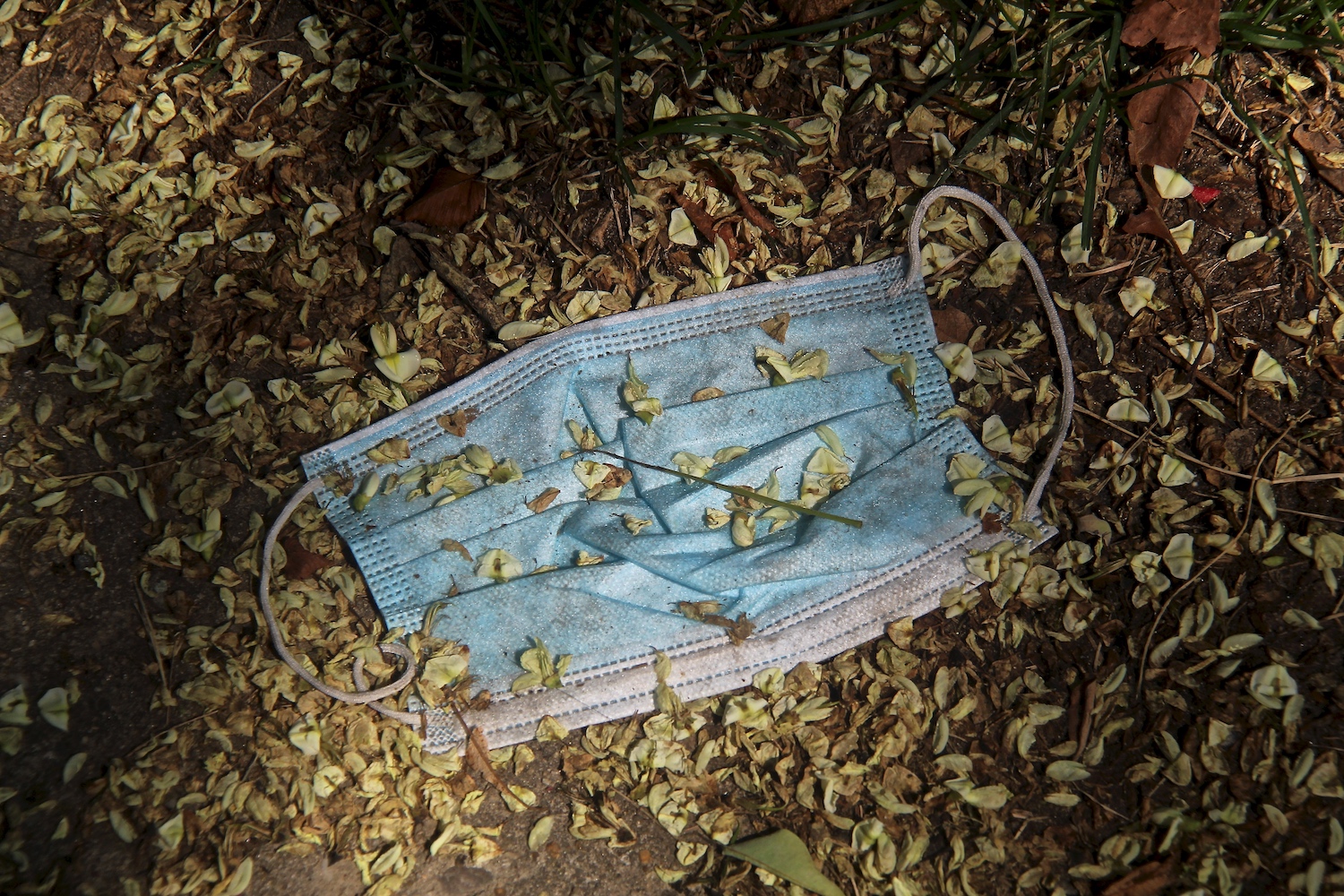 "In the weeks after the mask mandate was lifted, there has been an increase in flu cases, influenza A predominantly," said Stony Brook Southampton Hospital's chief medical officer, Dr. Fredric Weinbaum.
The masks mostly came off as Covid-19 infections waned from February into March, but did that contribute to the rise in other respiratory illnesses like the flu?
"In prior years, this is when flu season is just ending, but right now, it's just starting," said Dr. Gail Schonfeld, whose East End Pediatrics practice in East Hampton has seen an average of five cases of flu each day over the past two weeks.
Statistics show that influenza is on the rise now, with the lifting of mask mandates as a potential driving factor, some health care professionals here said this week.
Dr. Schonfeld called it "a distinct possibility, just in my observation."
Anecdotally, an awful lot of people are getting sick with one thing or another.
Data from the New York State Health Department show that cases of the flu across New York rose by 49 percent between March 12 and March 19, up to 50,259. During the same week last year, when Covid-19 masking policies were still in place, there had been just 99 cases reported statewide, whereas this year, that week's number is 2,800.
Stony Brook Southampton Hospital's chief medical officer, Dr. Fredric Weinbaum, said Tuesday that the increase in influenza across the state is mirrored in Suffolk County, and that the rise comes as Covid-19 rates are starting to creep slightly upward again.
"In the weeks after the mask mandate was lifted, there has been an increase in flu cases, influenza A predominantly," he said. The test-positive rate for the flu was 2 percent before the masks came off, "and now, in the latest week reported, it's up to 5.5 percent," he said. "That's to be expected from those changing behaviors," such as going to large gatherings and relaxing social distancing policies.
Countywide Covid-19 statistics show that in Suffolk, as of Tuesday, the most recent date for which information was available, the daily test-positive rate was 2.7 percent. On Monday, it was 2.5 percent, and on Sunday, it was 2 percent. One week prior to that, it was 1.7 percent.
Stony Brook Southampton has seen just two or three new inpatients with Covid-19 over each of the past three weeks, according to a hospital spokesperson.
"It's not huge numbers, but percentage-wise, there is an uptick," Dr. Wein baum said. "The national think tanks predict, as a result of the BA-2 subvariant [of Omicron], that there is going to be somewhere around a 40-percent increase in the total numbers of cases of Covid in the next few weeks. That's strictly due to BA-2, not necessarily related to mask mandates."
Common colds are harder to quantify outside of drugstore shelves with fewer bottles of over-the-counter remedies in stock; there's no hard system in place for reporting colds, and practices like Dr. Schonfeld's do not — "and cannot," she said — see every patient who has one.
Among those whom they do see regularly, however, are school nurses.
"We have seen an increase in influenza A and non-Covid upper respiratory viruses in the last several weeks," Wendy Geehreng, an East Hampton School District nurse who manages the district's response to Covid-19, confirmed in an email this week.
In schools, where many parents on the South Fork rallied to "unmask our kids," there is still a significant number of students wearing masks, educators said this week.
Charles Soriano, the East Hampton Middle School principal, estimates that 25 to 30 percent of the children wear masks. "It depends on the day. When people have colds, we're finding that they are wearing them out of respect for others. Always nice to see," he said by email.
Where colds turn up, attendance in schools often goes down.
"Our absentee rate has been higher than normal, running about 10 percent versus 5 percent," Debra Winter, the Springs School superintendent, said this week. She estimates that about 20 percent of children and 10 percent of employees are wearing masks at this point.
Jeff Nichols, the Sag Harbor School District superintendent, reported a similar rate there. "We went through a period of a week or two after the masks became optional where cold/flu seemed to be spreading more," he said.
Seth Turner, superintendent of the Amagansett School District, said Tuesday that about a quarter of the children are wearing masks. "We've heard there's a stomach bug and other things that are going around," he said.
The good news, Dr. Schonfeld said, is that people should already be accustomed to the measures that mitigate cold and flu viruses — because they were the same as those that helped control Covid: "Social distancing, hand washing, covering your mouth when you cough, blowing your nose with actual tissues, disinfecting surfaces, staying home when sick."
And, she said, flu vaccines do help. "It's not too late," she said. "It's not as effective as I'd like it to be, but it's more effective than not getting it."
Dr. Weinbaum referenced vaccines when talking about Covid.
"What's our future going to look like? There are elements that we have to think are going to be with us for a long time. One is vaccination and boosting," he said.
On Tuesday, the federal Food and Drug Administration authorized second boosters — meaning a fourth shot — of the Pfizer and Moderna vaccines for adults age 50 and up.
"Boosters are going to be with us for the foreseeable future," he said. "Just like for influenza, we get a shot every year. There may be some sort of similar process with Covid; how often it will need to be given remains to be determined, but I wouldn't imagine it would be much less than every year, and presumably during respiratory disease season."
He urged people with certain medical risks, such as diabetes, hypertension, asthma, cardiac or lung disease, and cancer, as well as people age 65 and up, to get vaccinated and boosted. New vaccination rates have stagnated because the percentage of those fully vaccinated is fairly high — above 75 percent, according to Suffolk County, and it's very similar on the South Fork, Dr. Weinbaum said.
"The behavior that one adopts should be tailored to an understanding of what your individual risks are," he said. "If you're very young and healthy, vaccinated, and boosted, your behavior can be a lot more liberated than if you're older and/or have underlying medical conditions."