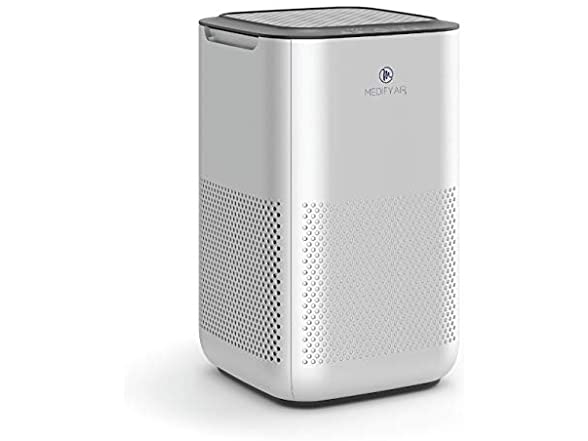 Give your lungs a break.
The Medify MA-15 Air Purifier with H13 True HEPA Filter ($64.99) from Woot! 
Woot!
Whether you're spending all day in your home office or in a small shared space where the lunchtime rush of troglodytes triggers a super spreader event the size of the outbreak from "Outbreak", this Medify MA-15 Air Purifier is here to clean things up.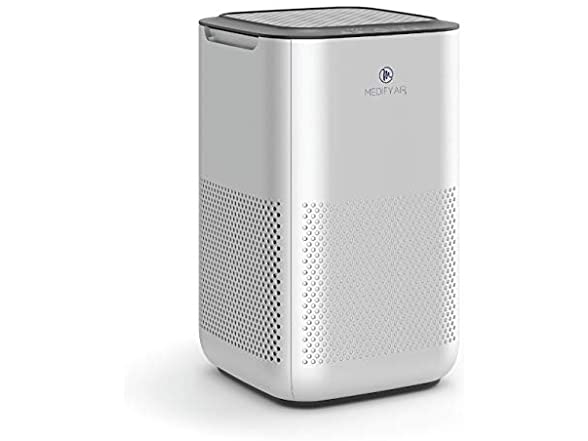 Medify MA-15 Air Purifier with H13 True HEPA Filter
Medify
woot.com
$64.99
Relying on a HEPA-approved H13 filtration system, this compact air purifier removes 99.9% of particles from the air including common allergens like dust, pet dander, smoke, pollen, and more down 0.1 microns in size. 
Cleaning rooms up to 660-square feet in only one hour (or a 330-square foot room in thirty), this workplace essential uses a small but powerful 3-speed fan to trap contaminants before they find their way into your lungs and eyeballs. An activated carbon filter even helps eliminate odors, so yes you can leave that half-eaten turkey sub on your desk for another night. 
A child lock and automatic timer ensure safety are put first, while a nifty dimmer lets you sleep undisturbed in a room filled with crap-free air.  
Sleep soundly knowing this Medify MA-15 Air Purifier ($64.99) has your back… and lungs.
Jeremy Glass is a freelance writer living in Vacationland with his wife, daughter, and pup. Give his website a read at candyandpizza.com.