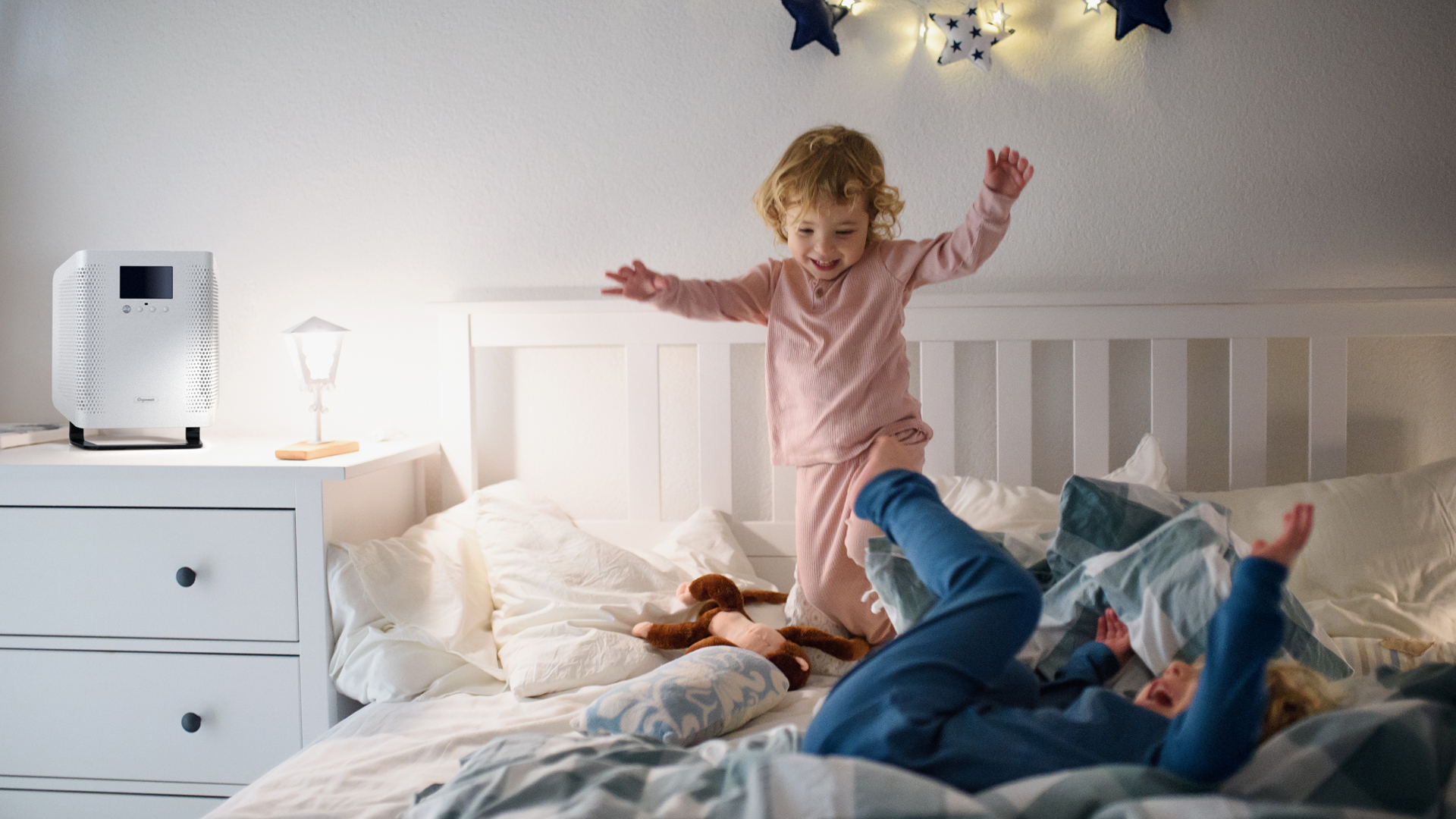 HXTERN LINK: Read more about air purifiers for air purification
The Public Health Authority reports that one in five Swedes suffers from physical problems due to indoor air. Physical complaints can be dryness, redness or burning in the eyes, headaches, dizziness or nausea – as well as problems with fatigue and concentration.
Air pollution is linked, among other things, to cardiovascular and respiratory diseases, and Swedish studies estimate that it causes thousands of premature deaths in Sweden each year. This applies to outdoor pollution, but also to indoor air, as particles find their way through ventilation and windows.
What pollutants are in the house?
Pollutants that come from outside are usually particles from traffic, industrial emissions, and combustion processes. But pollution can also come from the home itself in the form of so-called volatile organic pollutants—substances that are released from building materials, paints, carpeting, sprays, or electronics. Then we breathe it all in.
Ventilation in homes must maintain the level of air pollution at an acceptable level. But 78 percent of Swedish villas and 50 percent of multi-apartment buildings have inadequate ventilation, according to a report by the housing agency.
Fresher air with an air purifier?
One way to get cleaner indoor air is to use an air purifier. There are air purifiers with different types of technology. Conventional air purifiers with filters capture large particles, but the smallest particles pass through the machines. A new type of air purifier, developed by Lulea University of Technology, uses technology that also destroys smaller, more harmful particles.
Air purification eliminates the smallest particles and gases that pass directly through regular air purifiers. Not only does it clean the air that passes through it, like a traditional air cleaner, but it effectively cleans the air in a space while also cleaning surfaces, says Johan Lundberg, founder of the Swedish company Ozoneair.
Ozoneair Purify bought with guarantee
Ulrika Lenne lives with her husband in a house outside Örnsköldsvik. They were visiting friends who had purchased an air purifier and responded to the fact that the indoor air felt crisp, crisp, and clean.
I decided to test it myself.
– You buy Purify with a guarantee. If you are not satisfied, you can return it within thirty days for a refund. So of course I wanted to give it a try.
Ulrika says she immediately saw a difference.
– There might have been something with the indoor air that wasn't quite right, but Purify fixed it. Another benefit of Purify is that the home smells fresher. We have two dogs who of course smell, especially when they're wet, but now the smells don't stick around in the house like they used to.
External link: Read more about the air purifier
Fact filtering
The air purifiers were developed in collaboration with researchers from Luleå University of Technology. The machine cleans indoor air with Oxyplasma technology, a similar technology used in hospitals to clean operating rooms.
The purifier chamber is designed to be quieter – so it won't disturb you at night.
This is how Purify cleans indoor air:
1. Inside purification. The smallest particles and gases that pass through the purification chamber are eliminated with the help of ultraviolet rays.
2. Purify outside. Oxyplasma® is secreted. Spaces and surfaces that regular air purifiers can't reach are now cleaned.
3. Full space. Oxyplasma® continuously treats the air in your home.