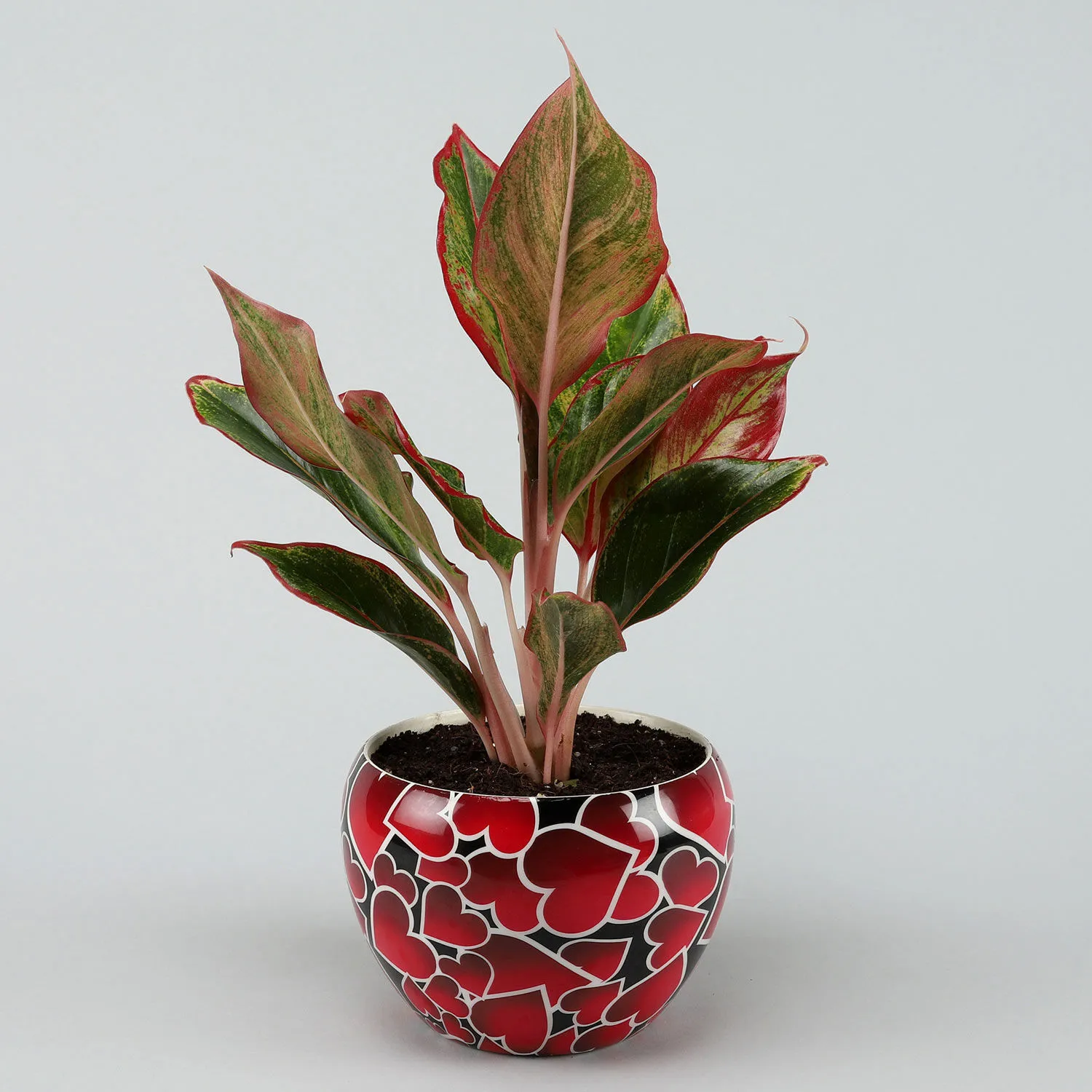 With the month of love just around the corner, it's time to dig deep into the world of gifts and emerge victorious! But we all know that finding a mind-blowing and just-the-perfect gift is no easy feat, right? Whether you have known your partner pretty well for a decade now or you have been dating for only a couple of months, it is always a tricky thing to pick out the ideal Valentine's Day gift that will make them feel special and the most loved person on the planet!
Luckily we have got our hands on some of the most sought-after gifts that will help you nail the day of romance in your own way. From customized jewelry pieces to FNP pot plants, this intensive list of Valentine's Day gifts will (hopefully) keep you covered this 14th of Feb!
Personalized Embossed Pure Silver Ring Pendant
They say that the nerves of your right ring finger run through your heart and we are all totally believing that! And the best way to profess your infinite love to your partner is by saying it with an embossed ring made of pure silver and customizable at your own discretion. The ring also doubles up as a pendant and rounds up as a dainty necklace.
A Pot of Aglaonema Lipstick Plant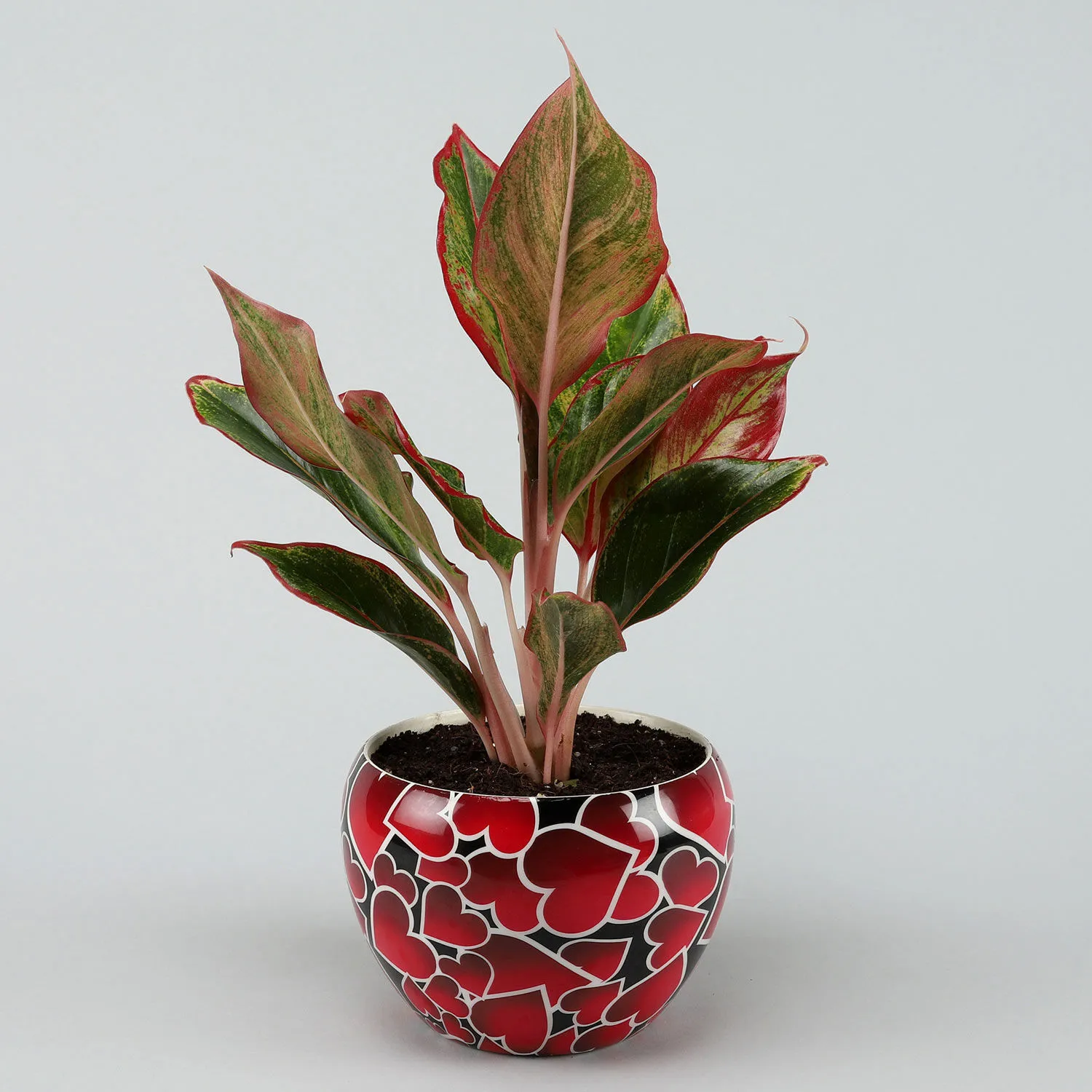 Thoughtful and contemporary, a live plant bouquet happens to be an endearing gift that we millennials are suckers for! The Aglaonema Lipstick Plant in a boat-shaped Sydney dish pot makes for a unique Valentine's Day gift not only because it is eye-catching but also because it happens to be an ensemble of air purification. 
Designer & Decadent Cakes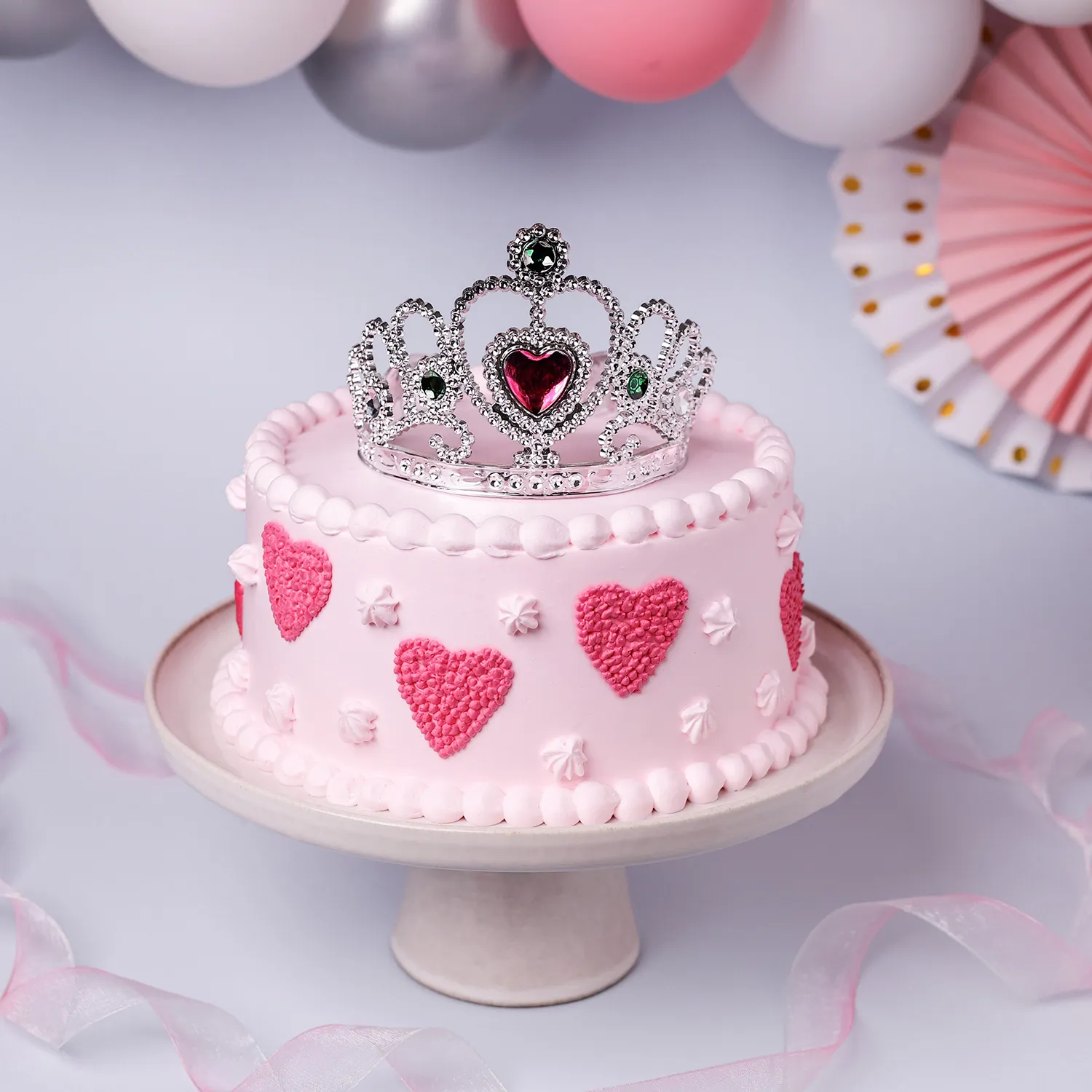 Decadent and satisfying, nothing speaks fluent love better than a delicious piece of cake! For the foodies, the way to their hearts is through their stomachs. And that's why our classic Valentine's Day gift will always be a cake, except this time a designer cake with loads of customizations! 
Ravishing Roses Heart Box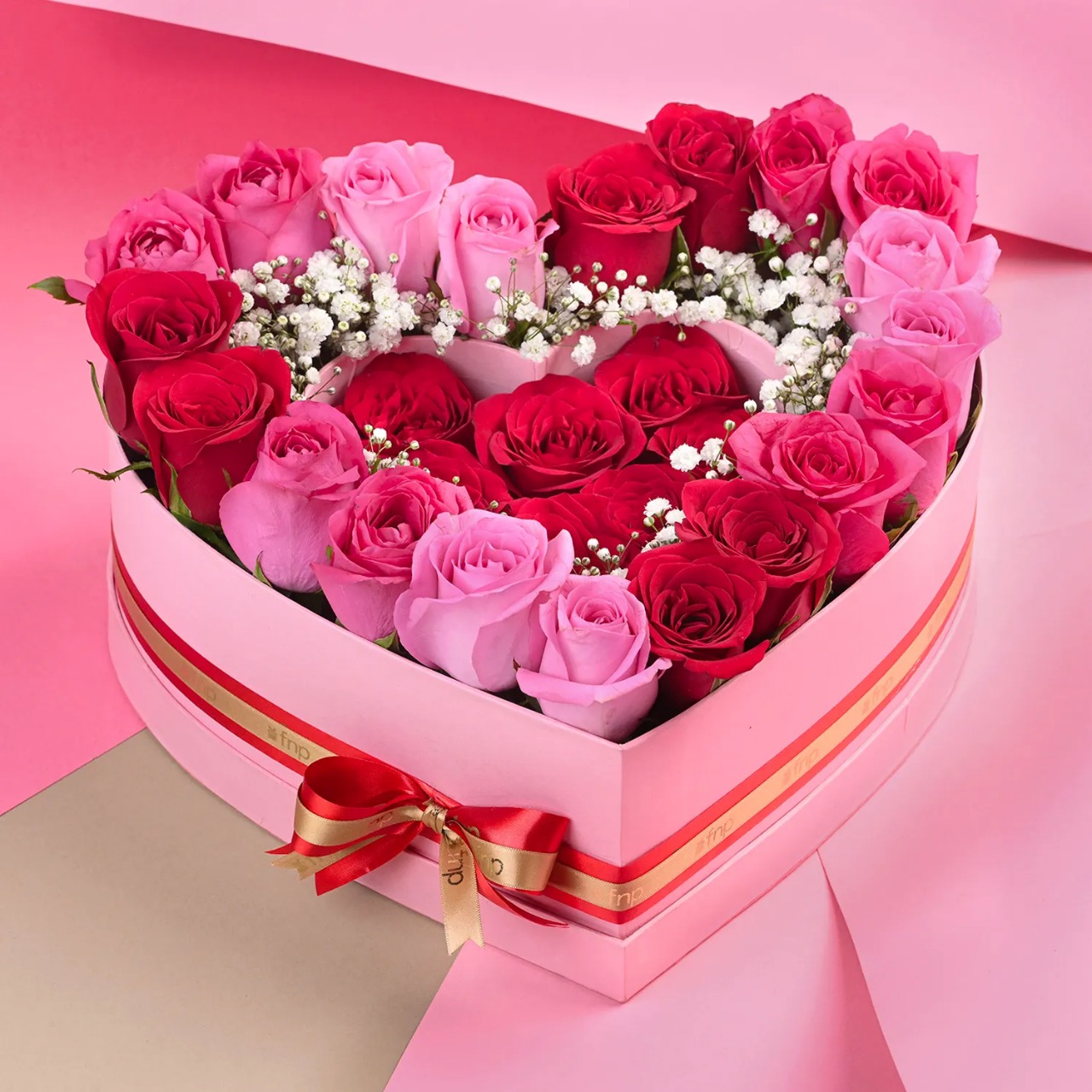 If you want to go all classic, do it with roses! Our favorite? A heart-shaped box with a bunch of different roses, from red to aqua pink, tied together in shiny gold and red satin ribbons! And the best part? A sweet little green message card. What's not to love about it? 
Personalized Perfectly Fabulous Cushion & Bottle Set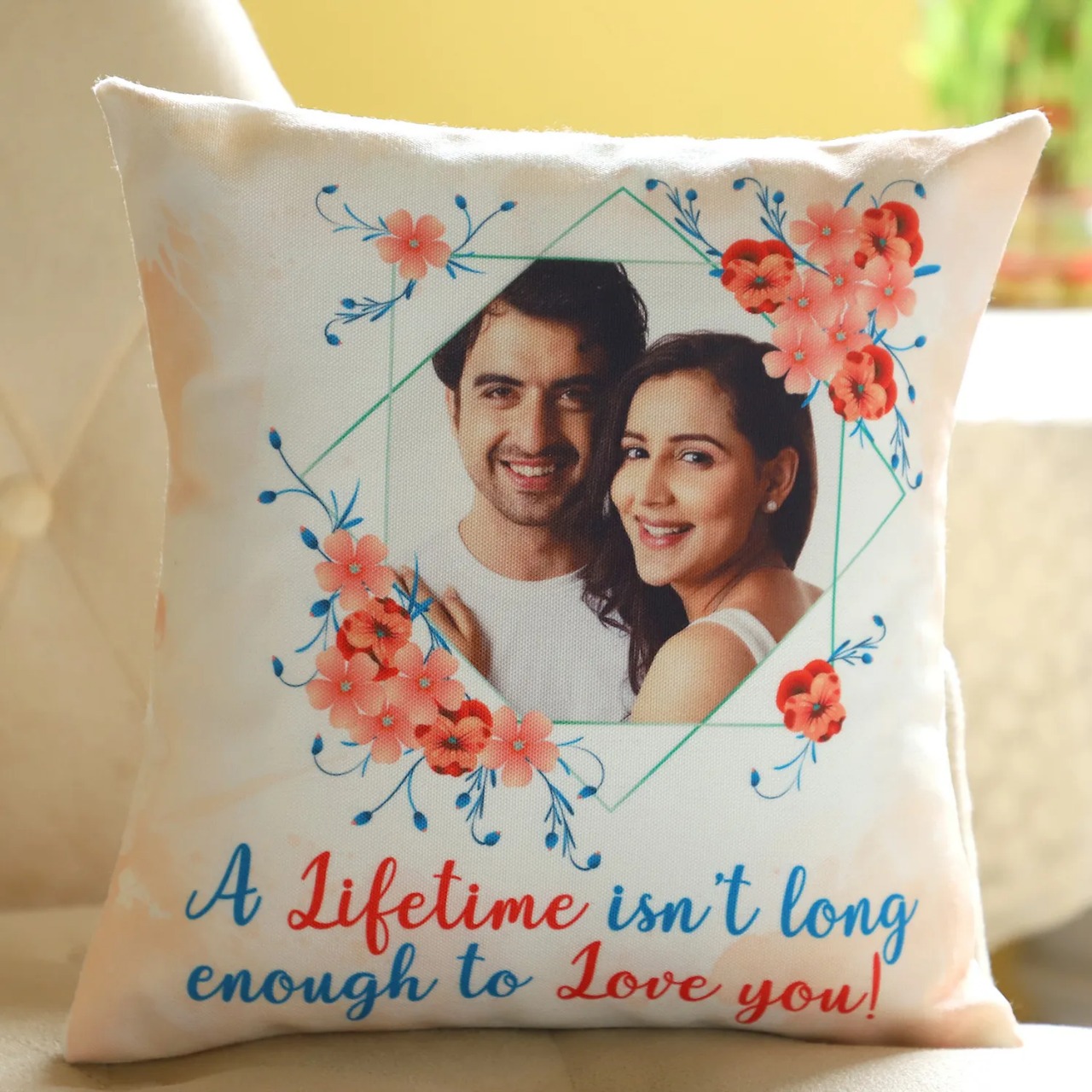 For those of you who want to do something different, the cushion and bottle set with a lovely message printed on it is just the best bet! Who doesn't love a cushion when they are tired? And a bottle? Isn't that the best way to remind your loved ones to stay hydrated amidst their busy schedules? Thoughtful and subtly romantic, yes! 
While these are our top picks for Valentine's Day, there are still a plethora of options you can check out on FNP (Ferns 'N' Petals). Handpicked for every romantic, their list of Valentine's Day gifts ranges from beautiful cards and chocolates to premium jewelry pieces, flowers, and whatnot! Seriously, you gotta check out their exclusive collection unless you want to get stuck in a gift rut!