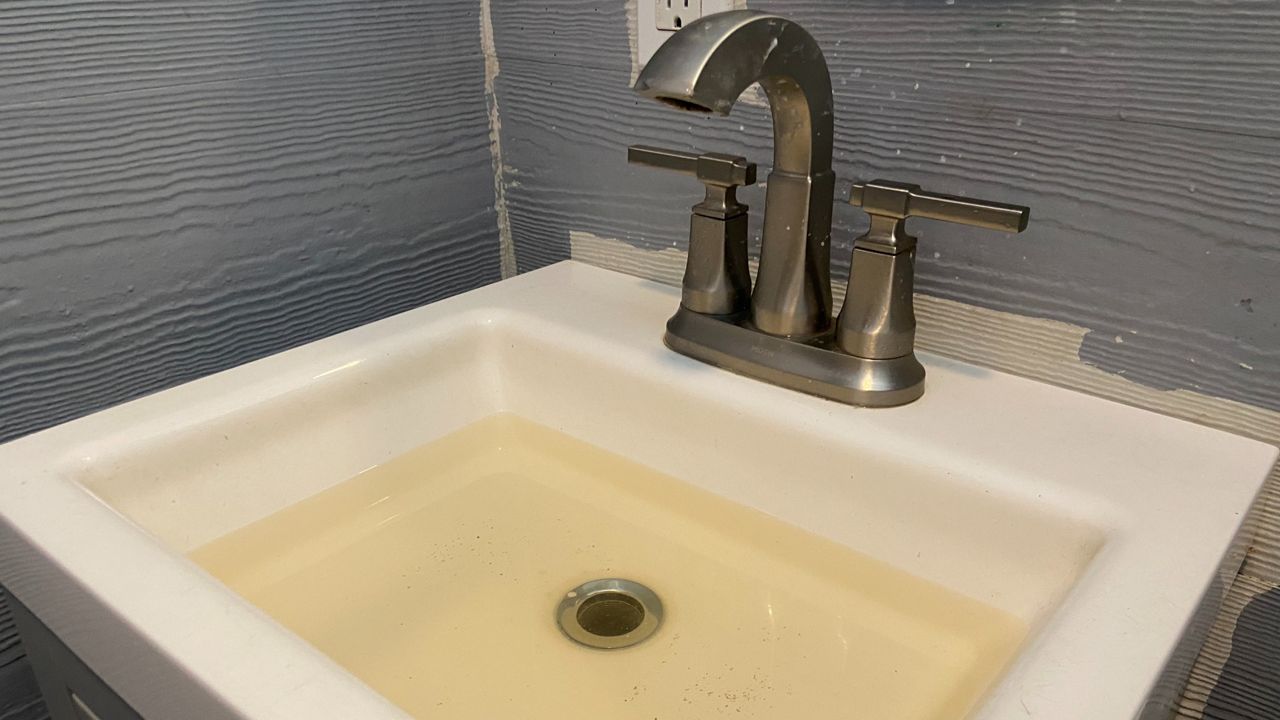 The city of St. Cloud has performed unidirectional flushing in certain areas of town as part of an ongoing clean up, stemming from years of complaints coming from residents about water discoloration. 
What You Need To Know
Residents say they have been complaining for years about the water quality in St. Cloud
Locals are frustrated that they can't drink the water in their homes
A new company will take over the city's operations in October
On Friday, unidirectional flushing happened in streets with state names. This is where Tugce Figeac lives.
Figeac turned on the sink and the water came out a light brown color as she showed Spectrum News how small particles come out of the tap. 
Toho Water Authority will take over water management operations in October. Up to 73% of the city's customers will see a decrease in their monthly utility bills, but that is not comforting for Figeac, who said she spends extra money paying for drinking and cooking water separately. 
"I mean, we don't drink it, but we shower in it," she said. "But I hope Toho does something about it and I am very, very sad that none of our council members or our mayor did anything about this."
Jamie Floer, the communications manager for Toho Water Authority, released a statement about the issue that reads, in part:
"Toho has committed to continue St. Cloud's efforts to improve water quality throughout its system. In the short term, Toho will continue the operational tools (such as unidirectional flushing) that St. Cloud is already using. Toho will also be further assessing the water system to identify additional monitoring and operating approaches to improve water quality reliability."