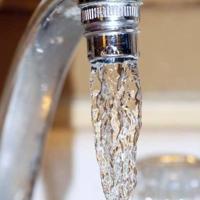 As with previous summers, cities and water suppliers have produced their water quality reports for drinking water as part of the federal Consumer Confidence Report program. This year, based on reports from Jan. 1 through Dec. 31, 2021, most customers in the tri-county area can be confident of the quality of water coming from their faucets.
Many area water providers reported no violations on their monthly tests of chemical and organic compounds. Some cities, however, reported violations.
The following entities/cities received notifications from the state, for various reasons:
Bell County Water Control and Improvement District No. 3
Gatesville
Belton
Kempner Water Supply Corporation
Florence
The list of cities and water providers that garnered no violations under state and federal clean water regulations in 2021 include:
Bell County Water Control and Improvement District No. 1
Killeen
Copperas Cove
Harker Heights
Fort Hood
The water quality reports sent to customers each year are mandated under the Texas Commission on Environmental Quality's and EPA's Consumer Confidence Report program. The quality updates are self-reported, with most water service providers posting the information online. Failure to issue a report can result in a TCEQ violation.
Tests mandated under federal Environmental Protection Agency standards include monitoring for organic and inorganic contaminants, residual disinfectant levels, lead and copper, and adequate filtration.
Lead and copper tests are required to be performed once every three years.
The majority of area customers are supplied by the Bell County WCID-1, which draws and treats surface water from Belton Lake. The district is in the process of obtaining backup power generation at the Belton Water Treatment Plant as well as planning an expansion of the plant.
The district last performed copper and lead tests in 2020.
As a regional water supplier, the district operates its own system of water treatment and distribution to area customers.
Cities such as Killeen tap into that regional system for utility connections and storage and are allowed to test the district's lines and infrastructure on a regular basis.
The district does not supply water to Gatesville, Lampasas, the Kempner Water Supply Corporation or Florence. Kempner WSC draws its own surface water from an intake and treatment plant on Stillhouse Hollow Lake and supplies the cities of Kempner and Lampasas.
Bell County Water Control and Improvement District No. 3, Gatesville, Belton, Kempner Water Supply Corporation and Florence all reported violations in 2021.
Bell County WCID-3 received a violation in April for failing to report a chlorine test on time.
"We test our water daily and always ensure to have a proper disinfectant level. The report submitted during the period in question passed but was submitted past the date," the water district's report read.
Gatesville received three major violations in January 2021 for failing to test for select contaminants. The city failed to run a microbial contaminants, such as Cryptosporidium; Legionella and Giardia lamblia; and Trihalomethanes and haloacetic acids.
"We failed to test our drinking water for the contaminant and period indicated. Because of this failure, we cannot be sure of the quality of our drinking water during the period indicated," Gatesville's report read.
Belton received a violation for the turbidity (or cloudiness) in the water in February.
"Turbidity levels, though relatively low, exceeded a standard for the month indicated," the report read.
Kempner Water Supply Corporation also received a violation in February for the turbidity level. Kempner WSC also corrected a violation in February that dated back to May 2015.
Florence received several violations in April for failing to test for various contaminants, including Silvex; 2,4 D (a weed killer); Dalapon; Dinoseb; and Picloram.
The city reported that TCEQ changed the testing requirements for those contaminants from annually to quarterly for two consecutive quarters.
Florence officials said when they tested for the contaminants in July 2021, they were all in compliance with state standards.
Killeen, Copperas Cove, Harker Heights and Belton all disclosed estimated water loss amounts in their reports. A number of things can cause water loss, including water line breaks, inaccurate meter readings, fire hydrant flushing or firefighting water use, according to city reports.
The following amounts were what each of the cities reported as a loss.
Killeen: 945,278,646 gallons
Copperas Cove: 475,598,000 gallons
Harker Heights: 272,511,226 gallons
Belton: 97,213,172 gallons