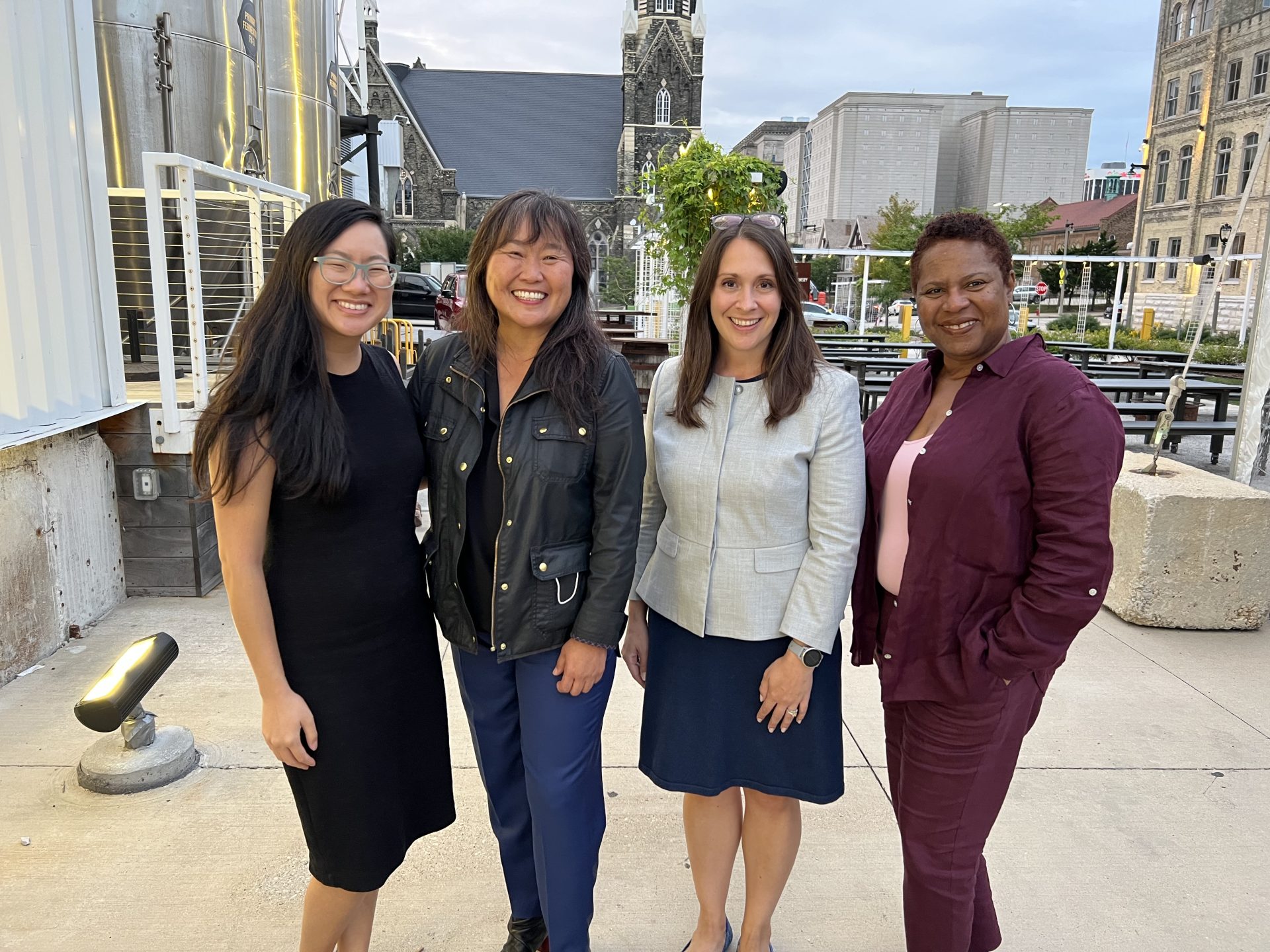 Healthy Community Services' "Water Wise 7th Ward" project selected for US Water Prize
The US Water Alliance, a grantee partner of Kresge's Environment Program, has announced the 2022 winners of its annual US Water Prize. This coveted award recognizes eight individuals and organizations across the country that are driving innovation in the water sector and imagining new possibilities in water equity.
The US Water Prize ceremony was held during Kresge's Climate Resilient and Equitable Water Systems (CREWS) convening in Milwaukee Sept. 11-13, which brought together dozens of organizations working at the intersection of climate change, urban water management and equity. The convening was hosted in partnership with the US Water Alliance and Milwaukee Water Commons.
Challenges in the water sector – and across the nation – are increasingly exacerbated by climate change. Water is often one of the first places climate impacts are felt by the public, particularly for low-income and communities of color. The Alliance estimates that 2,000,000 individuals across all 50 states experience a lack of access to clean drinking water and sanitation.
"With increasing water pressures on communities, the time is now for One Water leaders to be recognized for their inspiring, innovative, and scalable work on One Water solutions," said Mami Hara, US Water Alliance CEO. "This year's winners were selected from a very impressive slate of nominees. It's incredible to see how One Water is being expressed across sectors to ensure a sustainable water future for all."
One of the winning organizations was Healthy Community Services, a Kresge CREWS Initiative grantee partner, for its "Water Wise 7th Ward" project. Led by Executive Director Angela Chalk, Healthy Community Services was recognized for focusing on resident-led green infrastructure education in a majority-Black New Orleans neighborhoods plagued by chronic flooding.
Watch a video on the project: Water Wise Gulf South, NOLA leaders advocate for green infrastructure
"I'm both humbled and proud that Healthy Community Services is being acknowledged for the work being done in the water sector," Chalk said. "However, the true award is representing the community-led actions of the people of the 7th Ward in New Orleans and my colleagues of the Water Wise Gulf South collective."
View the full list of 2022 US Water Prize winners:
Outstanding Public Sector Organization: City and County of Honolulu—An innovative evolution of city-scale One Water plans, the City and County of Honolulu takes a standout whole-of-government approach to holistic water management. These plans further raise the bar with their integration into state policy.
Outstanding Private Sector Organization: Schneider Electric/Willingboro Municipal Utilities Authority—A public-private partnership for mutual benefit of the utility and the community, these parties collaboratively developed a project to help control costs while overhauling the utility's energy and metering systems.
Outstanding Nonprofit Organization: Healthy Community Services—For their "Water Wise 7th Ward" project, Healthy Community Services won for focusing on resident-led green infrastructure education in a majority-Black New Orleans Ward plagued by chronic flooding.
Outstanding Cross-Sector Partnership: Jordan Lake One Water—An impressive cross-sector model for water management, Jordan Lake One Water unified diverse constituents around an integrated One Water approach to management in the region. They are also working directly with policymakers to embed One Water into state and local policy.
Outstanding Public Official: Governor Tony Evers—Governor Evers has made water a top priority during his campaigns and in office as Wisconsin's Governor. His bold and collaborative approach has successfully found consensus with a range of partners to develop One Water solutions for the state.
Outstanding Rising One Water Leader: Maura Jarvis—A rising star in the water sector, Maura is recognized for her work at Philadelphia Water Department in public engagement, building trust, and fostering collaborative possibility thinking around water. Her vision for the public sector is leaders that reflect the communities they serve.
Outstanding Artist: Jourdan Imani Keith—An outstanding poet and spoken word artist, Jourdan's work with Seattle Public Utilities has elevated water and connected environmental and social messages in a deeply personal way.
Outstanding One Water Communication: Great Lakes News Collaborative—A slate of excellent and comprehensive coverage of water issues in the Great Lakes, these journalists are effectively driving the public conversation around water, the environment, and affordability.
Learn more about the US Water Alliance and the US Water Prize. Follow the US Water Alliance on Twitter and LinkedIn.