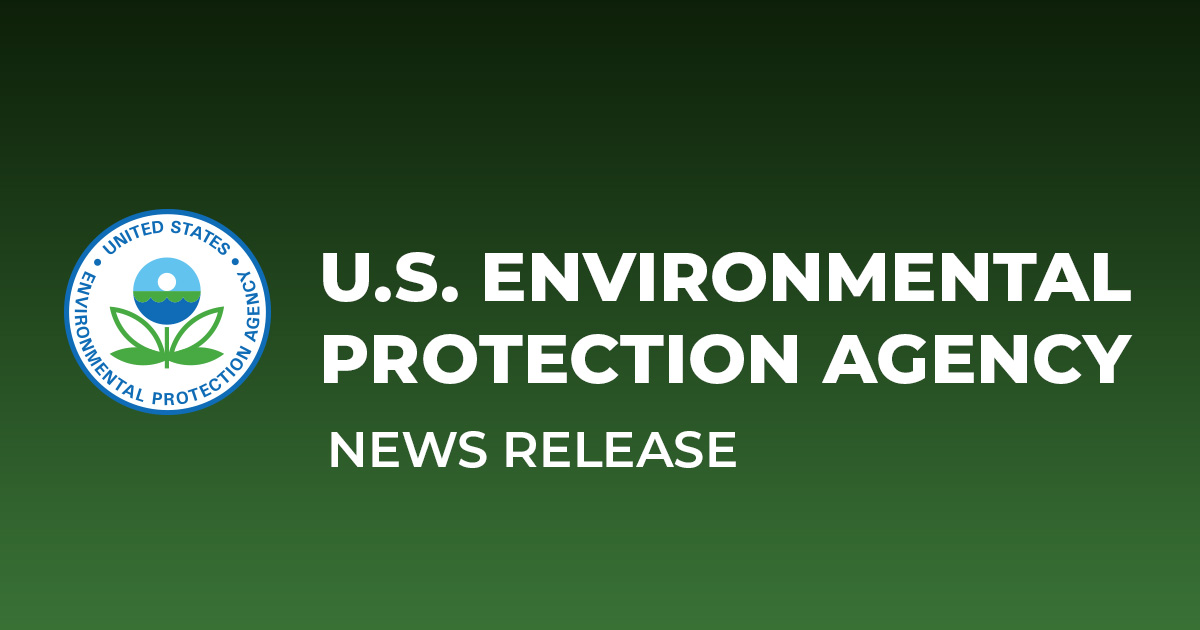 EPA's Thriving Communities Technical Assistance Centers include a network of over 160 partners to provide resources to unlock access to President Biden's historic investments in America
April 17, 2023
BOSTON – The U.S. Environmental Protection Agency (EPA) announced the Montpelier, Vermont-based Institute for Sustainable Communities has been selected to serve as an "Environmental Justice Thriving Communities Technical Assistance Center" (EJ TCTAC) which will each receive at least $10 million to help communities across the United States access funds from President Biden's Investing in America agenda. This includes historic investments to advance environmental justice.
From day one of his administration, President Biden made achieving environmental justice a top priority. Through the Investing in America agenda, the Biden-Harris Administration will continue to support and strengthen communities that for too long were left out and left behind. Administrator Regan announced the technical assistance centers on the Biden-Harris Administration's Investing in America tour.
"We know that so many communities across the nation have the solutions to the environmental challenges they face. Unfortunately, many have lacked access or faced barriers when it comes to the crucial federal resources needed to deliver these solutions," said EPA Administrator Michael S. Regan. "Today we're taking another step to break down these barriers. Establishing these Environmental Justice Thriving Communities Technical Assistance Centers across the nation will ensure all communities can access benefits from the President's historic agenda, which includes groundbreaking investments in clean air, clean water, and our clean energy future."
 "For far too long, overburdened, underserved, and rural communities have lacked the resources and technical assistance they need from the federal government to overcome barriers critical to their energy needs and create new, long-lasting economic opportunities," said U.S. Secretary of Energy Jennifer M. Granholm. "Thanks to President Biden's Investing in America agenda, DOE now has historic levels of new funding to pull from to help revitalize disadvantaged communities across the nation and ensure they're not left behind in our transition to a clean energy future."
The Institute for Sustainable Communities is among 17 Environmental Justice Thriving Communities Technical Assistance Centers (EJ TCTACs) announced by EPA to receive a total of more than $177 million to remove barriers and improve accessibility for communities with environmental justice concerns. Institute for Sustainable Communities will be a resource for communities throughout the country, including New England, with particular capacity to assist Tribes. EPA also selected the University of Connecticut (UCONN) which will work exclusively with organizations addressing environmental justice concerns in the six New England states.
"Ensuring that EPA fully considers the needs of historically underserved and overburdened communities is an integral part of our work to protect people's health and our environment," said David W. Cash, Regional Administrator of EPA's New England regional office. "We are very pleased to have two exceptional New England organizations stepping up to assist communities with environmental justice concerns and assure that they will have access to the once-in-a-generation environment and energy funding."
"When historic legislation is passed in Congress, the last thing the American people need is unnecessary bureaucratic red tape keeping them from accessing those historic investments – especially when it comes to addressing the urgent and existential environmental injustices in our country," said U.S. Senator Bernie Sanders. "That's why I am glad to see the EPA has selected Vermont's Institute for Sustainable Communities to receive at least $10 million to help communities access the investments from the Inflation Reduction Act. From air pollution clean-up to safe and reliable drinking water, these funds will go a long way for communities that have been historically most burdened by climate change and environmental hazards."
"We took a historic step forward to fight climate change and protect our environment by passing the Inflation Reduction Act. As we look towards implementation, we must make certain that our underserved communities—which have long borne the brunt of pollution from manufacturing and fossil fuel use—are at the forefront of that work," said U.S. Senator Peter Welch. "The Environmental Justice Thriving Communities Technical Assistance Centers will empower communities with environmental justice concerns by giving them tools to advocate for themselves. That's essential to making sure the IRA and other environmental policies work for everyone, not just the privileged few. I'm grateful to EPA Administrator Regan and the staff at EPA for making this possible, and I congratulate the Institute for Sustainable Communities on this exciting new chapter."
"Environmental justice means cleaner and greener communities for everyone," said Congresswoman Becca Balint. "I'm proud that Vermont will play a role in ensuring New England continues to address climate change with equitable and values-based investments."
With this critical investment, these centers will provide training and other assistance to build capacity for navigating federal grant application systems, writing strong grant proposals, and effectively managing grant funding. In addition, these centers will provide guidance on community engagement, meeting facilitation, and translation and interpretation services for limited English-speaking participants, thus removing barriers and improving accessibility for communities with environmental justice concerns. Each of the technical assistance centers will also create and manage communication channels to ensure all communities have direct access to resources and information.
EPA will deliver these resources in collaboration with the U.S. Department of Energy, whose funding allows the EJ TCTACs to provide support for identifying community opportunities for clean energy transition and financing options, including public-private partnerships supporting clean energy demonstration, deployment, workforce development and outreach opportunities that advance energy justice objectives.
The formation of the EJ technical assistance centers is in direct response to feedback from communities and environmental justice leaders who have long called for technical assistance and capacity building support for communities and their partners as they work to access critical federal resources. The 17 centers will provide comprehensive coverage for the entire United States through a network of over 160 partners including community-based organizations, additional academic institutions, and Environmental Finance Centers, so that more communities can access federal funding opportunities like those made available through President Biden's Inflation Reduction Act and Bipartisan Infrastructure Law.
Additional award information for each selectee will be announced in Summer 2023.
More information:
The EJ TCTAC program is part of the Federal Interagency Thriving Communities Network and delivers on the Biden-Harris Administration's Justice40 Initiative to ensure that 40% of the benefits of certain federal investments flow to disadvantaged communities. The new technical assistance centers will help ensure communities with environmental justice concerns can access President Biden's historic investments in America to address generational disinvestment, legacy pollution, infrastructure challenges, and build a clean energy economy that will lower energy costs, strengthen our energy security, and meet our climate goals. 
Today's announcement builds on the $100 million announced earlier this year under the Environmental Justice Government to Government Program and the Environmental Justice Collaborative Problem-Solving Cooperative Agreement Program, with applications due on April 14, 2023. EPA has also announced $550 million through the Environmental Justice Thriving Communities Grantmaking Program, with applications due May 31, 2023.
Learn more about the selectees, their partners, and the EJ TCTAC program.
Learn more about environmental justice at EPA.