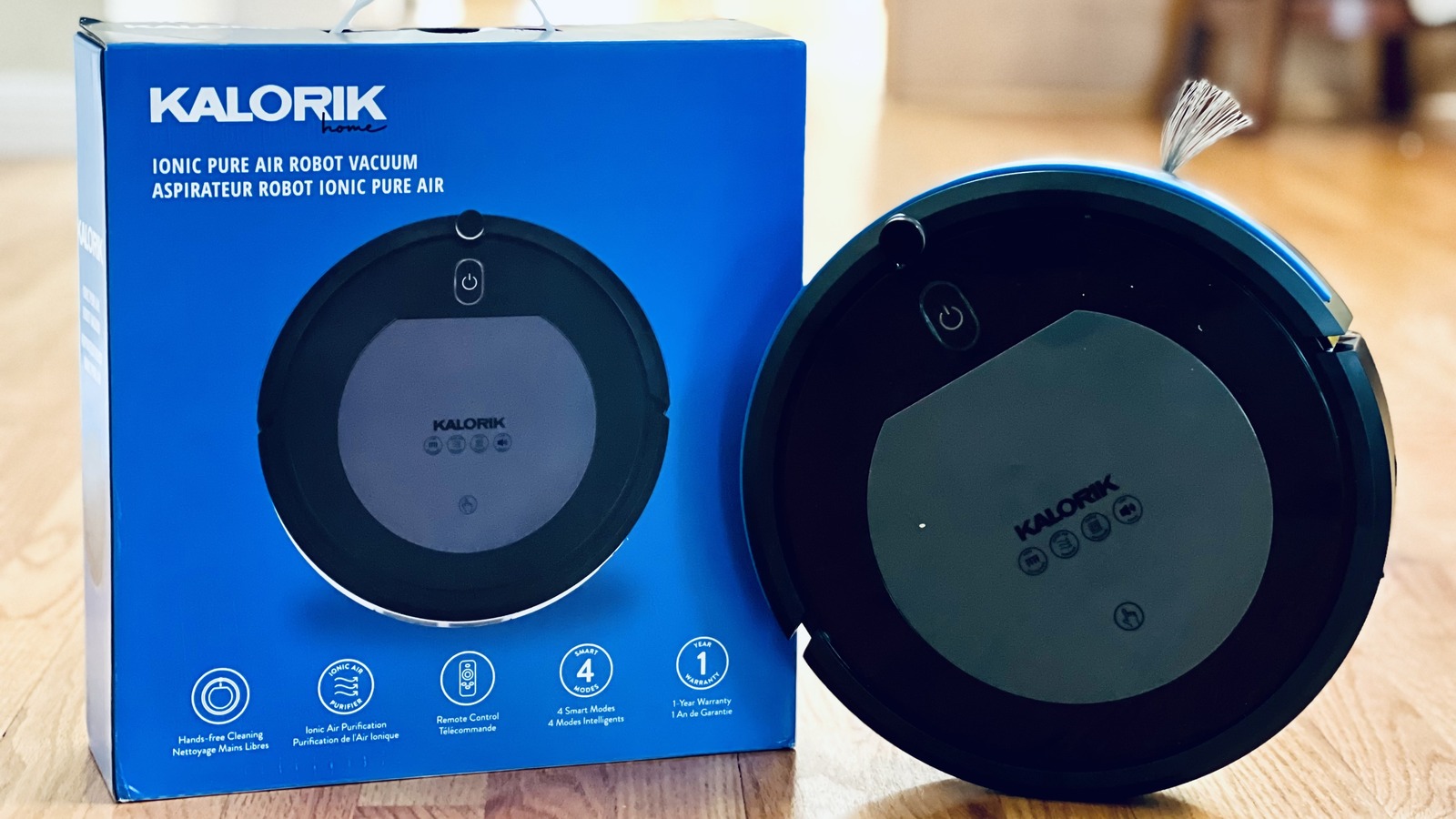 Once we opened the box and took a look at all the contents, the process for setting the Kalorik up seemed pretty straightforward. The sweeper brushes came packages separately, a detail we appreciated as that prevents bending and therefore altering the machine's performance. There was also a mini brush to clean out the vacuum if needed. 
We were also pleased to discover that a remote control was included to direct the vacuum one way or another, a useful feature if you really need to get, say, the kitchen cleaned before moving on to the bedrooms (as opposed to other models that go on auto-pilot when cleaning). It also helps when the vacuum gets stuck and needs some help getting back on track. The remote control had four settings, including auto sweep, focus sweep, random sweep, and a manual mode.
Reviews at Home Depot noted that the Kalorik was efficient at picking up dog hair, but they also said the battery life seemed to be very short, so we were keen to test for both. And according to the Kalorik website, the vacuum's savviest feature is that it also serves as an ionic air purification system, with negative ions attracting pollutants and eliminating them to improve air quality, all for $129.