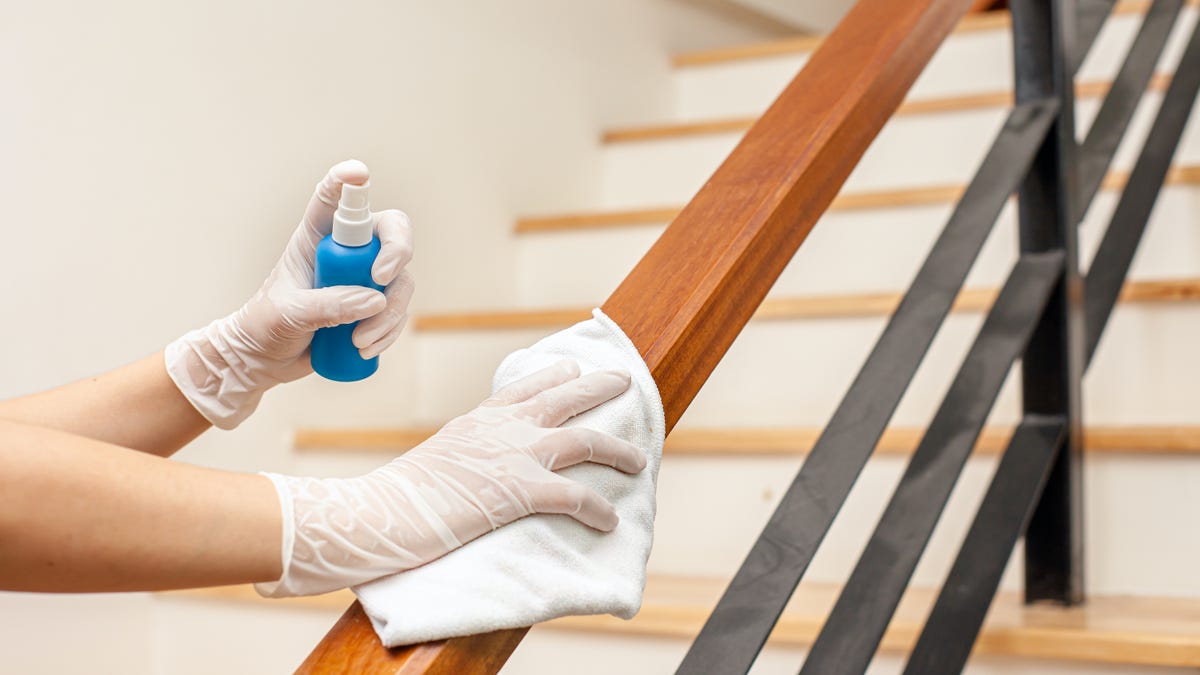 Photo: Nitiphonphat (Shutterstock)
Simply cleaning surfaces is good enough to protect yourself from the coronavirus on a daily basis, the CDC says in its updated guidelines. Disinfecting surfaces in your home (for example, with bleach) is only necessary if somebody with a suspected or confirmed case of COVID-19 has been there in the last 24 hours.
This advice matches up with the current understanding of how the coronavirus spreads: mostly by person-to-person close contact, and somewhat from tiny droplets that can float in the air. Catching the virus from a surface is technically possible, but it's not a common mode of transmission.
The difference between disinfecting and cleaning
Disinfecting a surface is when you use a chemical, like bleach, to kill viruses and other microbes on the surface. Cleaning is when you use a soap or detergent to remove dirt, which may contain germs, without necessarily killing anything.
Early in the pandemic, experts' best guess was that the coronavirus might spread similarly to other respiratory illnesses like the flu, where surface transmission is fairly common. That's why businesses started doing all that extra cleaning and disinfecting, and why a video about bleaching your groceries went viral.
But it turns out that surfaces aren't a major driver of COVID transmission. It still makes sense to wash your hands and keep surfaces reasonably clean, but experts argue that businesses would be better off upgrading ventilation than spending extra time disinfecting surfaces. It's still not bad to disinfect things, it's just not high priority anymore.
What the CDC now recommends
The new guidelines for cleaning your home say to clean (not disinfect) high touch surfaces on a regular basis—which could be daily, but the actual frequency is up to you—and after you have visitors in your home.
Disinfecting is still recommended if someone with a confirmed or suspected case of COVID has been in your house in the last 24 hours.
The CDC also reminds us that unvaccinated visitors should wear masks, and that the rules for who can visit who after vaccination still apply. People who are sick should do their best to isolate from the rest of the household, and everyone should still wash their hands often, including when returning to the house after outings.